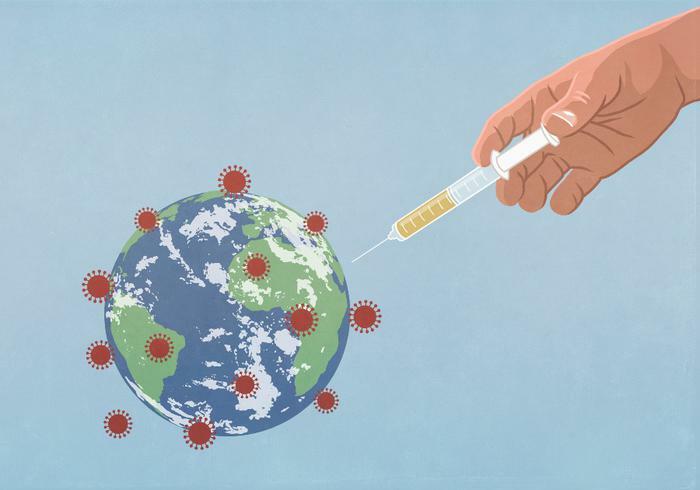 The White House is taking its vaccination mission globally. On Thursday, the White House announced that it has ordered 500 million life-saving vaccines, with 200 million to be delivered by the end of the year and the remaining 300 million to be sent by June 2022.
President Biden couched the effort as a donation, one that "will serve as the foundation for a coordinated effort by the world's democracies to vaccinate people around the world." Biden tapped Pfizer as his partner in the mission. The vaccines will be delivered to 92 low- and lower middle-income countries and the African Union.
"Thanks to the success of our vaccination program, the United States is beating COVID-19 here at home. 64% of adult Americans have received at least one shot in just four and a half months, daily death rates are lower than at any point in the pandemic, and our economy is rebounding," the White House said in a statement. 
"Now, the United States is using the power of our democracy, the ingenuity of American scientists, and the strength of American manufacturing to beat the pandemic globally by helping to vaccinate the world."
Distribution and U.S. jobs
COVAX -- "COVID-19 Vaccines Global Access" -- will be in charge of the global distribution of the vaccines. Overall, the organization includes 172 countries representing more than 70% of the world's population.
Biden feels strongly that his vaccine mission will also benefit U.S. workers. Pfizer says it plans to produce the half-billion doses at four American plants in Michigan, Kansas, Massachusetts, and Missouri. All told, that means nearly 7,500 Americans will be employed to successfully meet the White House's goal.