---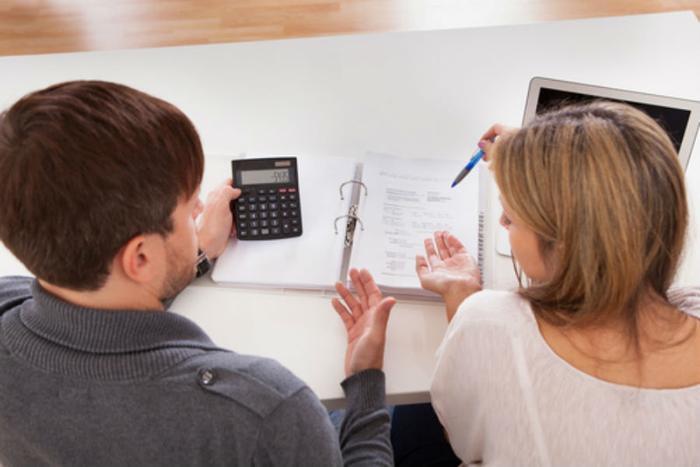 One way to get a handle on your finances is to not go overboard during the holidays. Getting your spending under control in November and December goes a long way towards starting the year the right way.
More than 90% of Americans will celebrate a holiday this winter, gearing up to spend an average of $830 according to a recent Gallup poll. But before you spend the last days of 2015 at the mall, running up oppressive credit card balances, consider these tips for keeping holiday spending under control:
Make a list: write down everyone you need to buy for or give a gift to, and make a plan for what you want to do for each.
Downsize: So many of us exchange gifts with extended family, among a group of friends, or even at work. Lead the way in suggesting that you draw names and buy for one.
Stick to a budget: be honest with yourself about what you have to spend.
Shop your House: "re-gifting" isn't always a bad thing. You may already have something that someone would truly appreciate.
Avoid too much glitter: It's easy to get carried away with Christmas decorations, but they cost money. Save your spending money for the people in your life.
Build on your savings
After the holidays, carry your financial discipline over into 2016. You'll improve your chances of getting ahead financially. The personal finance experts at USA.gov have come up with six steps to help you do that.
Check your credit report: every consumer may look at their credit report from all three credit reporting agencies once a year. It can help you avoid identity theft and also help you understand your credit score, a system used by banks, credit card companies, and other businesses to figure out how likely you are to pay back money you borrow. Here is how to do it.
Manage your debt: The first step is to stop putting things on your credit card until you can pay for them at the end of the month. Remember that you don't have to go it alone on the road to financial security. A credit counselor can help guide you to becoming debt-free.
Don't fall for a scam: when a product or opportunity sounds too good to be true, it usually is. While scams change constantly, you can learn the warning signs that can help you spot frauds and scams. ConsumerAffairs has written about them extensively.
Know your mortgage rights: how to finance a home can be one of the biggest decisions you'll make. If you are buying a home in 2016, shop for the mortgage as carefully as you shop for the home.
Don't rush big financial decisions: when choosing between financial products and services, it's easy to feel pressured into making snap decisions. But snap decisions are usually the wrong decisions. If a salesperson is pressuring you to decide, it's always best to walk away.
Save, save, save: Yes, it's harder to do these days, but take advantage of every opportunity to put money away, even if it's just a few dollars. Set goals and priorities for those savings and stick to them.
---