---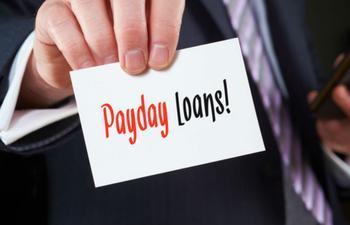 To hear all the commercials and spam telephone calls, you would think lenders couldn't wait to make loans to just about anyone, regardless of their credit. But that's hardly the case. In fact, lending standards in recent years have gotten tighter, not looser.
So what's with all the pitches for "easy money" loans? The Pennsylvania Department of Banking and Securities says most of these pitches are coming from payday lenders operating in other states.
They might be called payday loans, or car title loans, or sometimes just "quick money loans." Whatever they're called, Pennsylvania banking officials say they carry the same issues as your garden variety payday loans – the term is for just two weeks, meaning you almost certainly have to take out another loan to pay back the first. And when the fees are added up, it can amount to an annual interest rate of between 300% to 1,000%.
"The Internet contains a lot of 'guarantees' of easy, fast ways to get cash that too often lead to long-term financial problems," said Pennsylvania Secretary of Banking and Securities Robin L. Wiessmann. "Too many people who take out 'easy money' loans end up paying shockingly high amounts of interest on these loans, losing their cars or motorcycles, or being hounded illegally by debt collectors."
Robocallers go to work
And now, the purveyors of these loans are using spam robocalls to push their products. Honolulu TV station KHON reports many consumers have received their calls, which originate outside the U.S., and thus outside the control of U.S. authorities. The recorded pitch says the consumer receiving the call has already been approved for a loan, even though they haven't applied for one.
"The robocall tells you that no credit check will be required when you go to the website to look it up it says no credit check is required then when you look at the fine print it says oh, a third-party will do a credit check on you," Gregory Dunn, CEO of the Hawaii Better Business Bureau told the station.
Robocalls, which are illegal in nearly all instances, are increasingly used to market dubious products and services. It gives the telemarketer a lot more power.
Screening the first set of victims
"A robocall, as a technology, is used to screen out the first set of victims," Jan Volzke, a vice president at Hiya, told ConsumerAffairs back in July.
Hiya is a free call-blocking app, available for the iPhone and Android platforms. It was recently spun off as an independent company by Whitepages.
As has been pointed out repeatedly by consumer advocates, consumers in need of quick money should not fall for a scam or resort to a payday loan. Wiessmann suggests looking into other alternatives, which include asking if your bank offers short-term loans. Also, check into short-term loans offered by credit unions.
If you need cash to pay an overdue bill, Wiessmann suggests asking your boss for an advance or negotiating with the creditor for more time. If all else fails, Wiessman says you'll be better off paying the late fees on the bill, which in the long run will be a lot less than the fees associated with one of those "easy money" loans.
---