---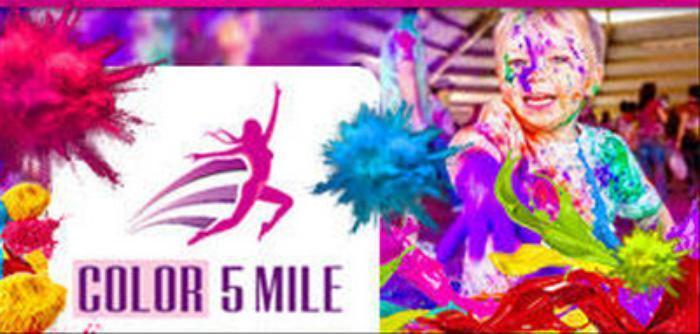 Runners take note: before you sign up to participate in your next "fun run" – and especially before you shell out any money in registration fees – make sure you're not signing on with a scammer looking to steal your money instead.
The Better Business Bureau has issued a warning not just about fun-run scams in general, but about one particularly suspect company called the Color 5 Mile Run, which currently has future runs scheduled to take place in over 100 different locations nationwide. Yet when the Bureau contacted several venues where these runs were supposed to be taking place, the venue operators had never heard about them.
Furthermore, Color 5 Mile has abruptly canceled previously scheduled runs – so far, without issuing refunds to any registered runners.
Fun Run
Bear in mind: the Color 5 Mile Run is not to be confused with The Color Run, LLC, which is accredited by the Better Business Bureau. If you're a regular fun-runner, there's even a chance you've already done some legitimate runs through The Color Run – and that's probably why the promoters behind the Color 5 Mile Run chose their confusingly similar name.
For example: WOOD-TV in Michigan reports that the legitimate Color Run is coming to Grand Rapids on August 1 – and Color 5 Mile's website is also collecting registration fees of $50 per person for an Aug. 1 run in that city. ConsumerAffairs tried calling the "registration support" phone number on Color 5 Mile's website, but it's been disconnected.
On April 30, the city of Fayetteville, North Carolina posted an announcement on the city government's website warning residents away from a fraudulent Color 5 Mile Run advertised in the area:
The City of Fayetteville would like to let residents know that an advertised race will not be taking place on Saturday. The Color-5-Mile is not a permitted event by the City of Fayetteville and will not occur. Permits for such events are required and one was neither requested nor received for this event. Residents are encouraged to not sign-up for the event, which is advertised as starting at City Hall. The City of Fayetteville is not sponsoring, nor has it sanctioned the race.
On May 5, police in Bangor, Maine posted a similar announcement on the Bangor PD's public Facebook page, specifying that the genuine Color Run really is coming to Bangor later this summer, but "there are no permits in place for something called The Color 5 Miler. None. Zip. Nada. Zilch."
What to do
To protect yourself from potentially shady fun runs, the BBB recommends you take the following precautions:
Never register for a run without researching it first. See if the company is accredited by the Better Business Bureau, and also search elsewhere online to see if the company has any complaints lodged against it. You should also contact the local venue to confirm that they are indeed hosting a run at the advertised time.
Be especially suspicious of any company with a "soundalike" name similar to that of a more established charity or organization – such as Color 5 Mile Run's attempt to sound like Color Run.
Read the terms and conditions carefully. The BBB says "In some cases, promoters say on their websites that they don't offer refunds, but many consumers don't read the fine print before hitting 'I agree' to long online documents."
Always pay run-registration fees with a credit card, rather than cash, debit or a wire transfer. If the run turns out to be fraudulent, credit card charges can be disputed afterward, whereas those other forms of payment cannot.
Keep all documentation of your payment. After you finish the online registration process, you should get a confirmation receipt; print out a copy of this and any additional documentation.
---