---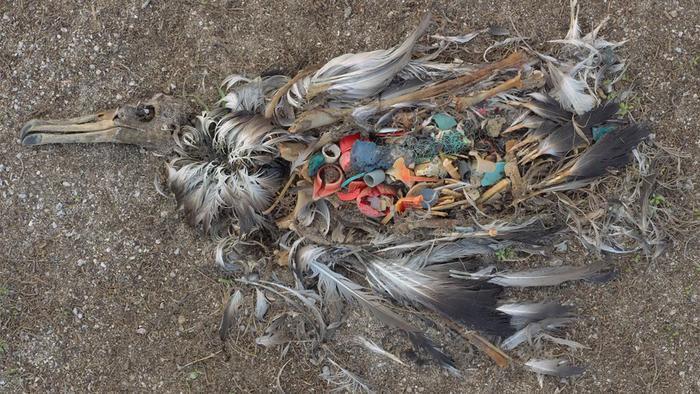 The bottled water industry is celebrating a National Park Service decision to end a program that encouraged park visitors to carry their own reusable water bottles rather than buy more plastic. 
"The International Bottled Water Association applauds this action," the water bottle industry trade group says in a news release, claiming that reversing the environmental measure "recognizes the importance of making safe, healthy, convenient bottled water available to the millions of people from around the world who want to stay well-hydrated while visiting national parks."
Under a voluntary measure that the National Park Service introduced in 2011, individual parks could apply for permission to stop selling disposable water bottles.  Over the years, beverage companies like Coca-Cola, which owns the water bottle brand Dasani, had aggressively lobbied against efforts to keep bottled water out of national parks. The 2011 program was ultimately not nearly as ambitious as earlier proposals to curb disposable water bottle sales that the beverage industry successfully faught off.  
Even voluntary program was too much
The bottled water industry remained adamant that any ban on disposable water bottles, even one that allowed visitors to drink water for free if they brought their own bottle, was a threat to public health. "Visitors to all of America's national parks will have better access to the healthiest packaged beverage now that the U.S. National Park Service has rescinded a policy that allowed individual national parks to ban the sale of bottled water in single-serve plastic containers," the International Bottled Water Association adds.
The National Park Service also frames the reversal as a public health decision. "The ban removed the healthiest beverage choice at a variety of parks while still allowing sales of bottled sweetened drinks," the agency said in their announcement. 
 A spokesman at one park said that they do not know how this decision will actually be enforced and referred  questions back to Washington, D.C.
Water bottle companies lobbied Department of Interior 
National Park superintendents have long identified plastic water bottles as a major source of waste. Under the 2011 program, officially called a memorandum, parks that wanted to participate were instructed to install water-filling stations, create an education program and explain how banning bottles would affect sales at concession stands, among other requirements.
Only 23 parks had participated in the program and the application process was somewhat cumbersome, according to a spokesman with environmental advocacy group Stop Corporate Abuse. "I think had there been no industry pushback it would have been a much easier process," spokesman Jesse Bragg tells ConsumerAffairs.
The International Bottled Water Association initially lobbied Congress about the issue and this year moved onto the Department of Interior.
"It would be more accurate to say: During the past several years, IBWA has reached out to the Department of the Interior and members of congress to explain the problems with the National Park Service bottled water sales ban policy and seek to have it rescinded," International Bottled Water Association spokesman Jill Culora responds to ConsumerAffairs.
An empty announcement?
It is not clear that individual national parks necessarily needed this program or any other sort of headquarter permission to eliminate water bottles in the first place. The park system is decentralized and parks form their own contracts with concession companies. 
Zion National Park in Utah banned water bottles in 2008, well before any so-called "water bottle ban" was implemented nationally, and reported reducing waste the following year by 60,000 bottles. 
National Park spokesman Jeremy Barnum tells ConsumerAffairs via email that "parks can no longer prohibit concession providers from selling plastic water bottles." The decision is "effective immediately," he writes. But Barnum did not answer questions about how this decision would apply to cases in which parks and concession companies may have agreed with each other under contract not to carry plastic water bottles. 
Thanks
Keep an eye on your inbox, the lastest consumer news is on it's way!
Unsubscribe easily whenever you want
---