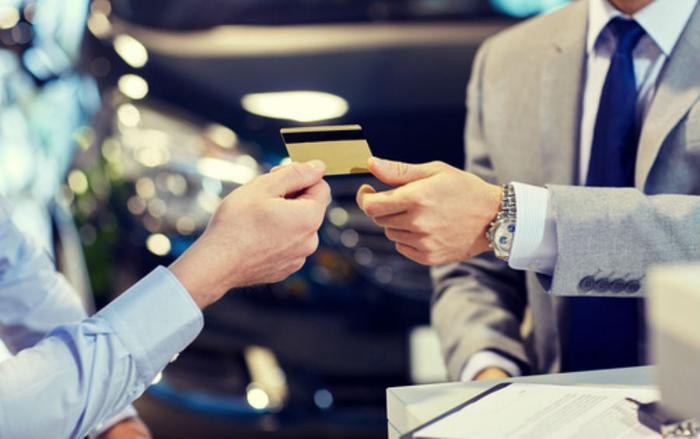 With summer travel season in full swing, more people are stepping up to the rental car counter and paying for their ride with a credit card.
But the credit card they choose to rent a vehicle with can make a big difference.
Personal finance site WalletHub recently studied the most popular credit cards, looking for any advantages they might offer on car rentals. For example, most cards provide some kind of damage insurance coverage, but some coverage is better than others.
In many cases, using the right credit card will allow you to decline the rental car company's damage waiver, which can be expensive -- especially since you pay by the day. A credit card's insurance covers much the same thing as the damage waiver -- damage to the rental car. Neither provide liability coverage, which should fall under your auto insurance policy.
Citibank comes out on top
You get the most insurance coverage, according to the WalletHub report, with the cards issued by Citibank. You don't have to sign up, but you do have to decline the rental car company's damage waiver.
The Citibank cards cover costs that stem from damage to or theft of rental vehicles up to $100,000. Citi is followed in the rankings by credit cards from Chase, Barclaycard, USAA, and Capital One.
It's important to read the fine print on your credit card agreement, however. Some cards that offer good rental car coverage don't offer it on all types of vehicles. If you are renting a truck, any type of open-bed vehicle, an exotic or antique car, a large van, or even a full-size SUV, there will likely be exclusions to coverage. In that case you may need to accept the rental company's damage waiver policy.
Most coverage is for a limited time
When it comes to vehicle exclusions, WalletHub says Citibank cards are the best while American Express excludes the most types of vehicles. The report finds 39% of cards only provide coverage for vehicles rented in the U.S. for up to 15 days. If your rental is for a longer period, you'll need to make other arrangements.
While coverage outside the U.S. is rare, WalletHub says all Citi, Chase, and Discover cards provide global coverage.
To make sure you are covered under your credit card's rental car protection, make sure you decline the rental car company's damage waiver and be the primary renter of the car. That usually means you are the only authorized to operate it.
Also, pay for the car in full with the credit card providing the protection. As a failsafe measure, it might be a good idea to contact your credit card company and ask it to send you its rental car policy, so that you fully understand what's covered and what's not.