---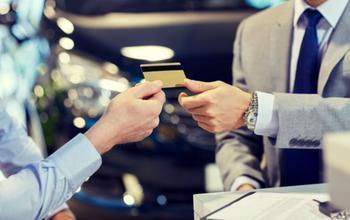 Your credit card can get you more than cash back on purchases and points toward perks. Most provide some basic rental car insurance. Some coverage is better than others.
But to make it pay, a cardholder first needs to know it exists, and then what it covers. Progressive Insurance has found that about 20% of rental car customers always pay for the damage waiver, with another 20% doing so occasionally. But since all rental car payments are made with credit cards, it is very likely most of those purchases are unnecessary.
The credit card review site CardHub has analyzed credit cards, choosing the ones that provide the most coverage for rental cars. Among individual cards, it found the cards issued by CitiGroup provide the most extensive rental car coverage.
Citi cards achieved a score of 95.5%, with American Express' 89.5% being the closest competitor. Chase cards are third, with a score of 87.5%.
MasterCard is best
Cards in the MasterCard network provide the best coverage, but all four networks are ranked fairly close together in their coverage.
The top ranked cards don't require you to sign up for the coverage. It is activated when you decline the rental car company's damage loss waiver. The best cards cover costs stemming from damage to or theft of rental vehicles, up to $100,000.
Like any insurance policy, there are some exclusions. Here's where it pays to have one of the higher-rated cards, because they have fewer exceptions to their coverage.
The average card won't cover a truck, open-bed vehicle, exotic or antique car, or even a large van or full-size SUV. The best cards do cover those vehicles, but draw the line at off-road vehicles. Another common exclusion is tire and rim damage. CardHub found that more than 60% of cards don't cover it.
Almost 40% of cards only cover domestic rentals for up to 15 days, but the best cards will extend coverage up to 31 days.
Fewer global options
You're safe with just about any card if you are renting in the U.S., but only Citi and Discover cards provide global coverage. Ireland, Israel and Jamaica are the most common exclusions among other issuers.
There is something else to understand about rental car coverage. Neither the company's damage loss waiver nor your credit card's coverage will protect you from liability in the case of an accident. You'll need to buy a liability supplement or rely instead on your personal auto insurance policy.
It should cover you but not all policies do. It is a good idea to call your insurance provider before renting a car and asking.
---