---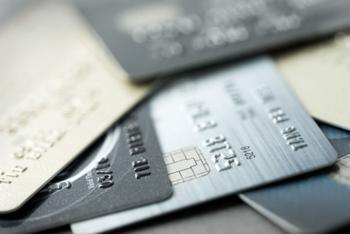 Personal finance experts are quick to tell you that the best way to stay out of financial trouble is to not carry a credit card balance. When the bill comes in each month, pay the full amount.
But not everyone follows that advice. Statistics vary depending on the source, but the average U.S. household carries $5,000 to $6,600 in credit card debt at any given time. Making matters worse, they may be paying 20% or more in interest, depending on their credit ratings.
Most consumers who carry a balance probably didn't intend to do so – there was an unexpected dental bill or car repair here and there, and debt just started to pile up.
Credit card debt is very expensive. There are almost no interest rates in single digits. If you have excellent credit, maybe you'll pay 12% APR. If your credit is so-so, you can expect your rate to be significantly higher.
Low interest cards
So if you are thinking of applying for a credit card and using it to make a major purchase, you want a card that charges as little interest as possible. In that case, your best choice will probably be a card that charges no interest for an introductory period – and the period should be as long as possible.
These cards are mostly marketed for transferring balances from high interest cards, but fortunately they also extend the same 0% perk for purchases, at least for a limited time. If you need a few months to pay for a new refrigerator, for example, one of these cards might be worth considering.
Citi Diamond Preferred Card
The Citi Diamond Preferred Card is a favorite of consumers who are transferring a balance, because it provides a 21-month 0% interest introductory period on balance transfers. Fortunately, it also offers a 21-month interest-free period on purchases.
Other benefits include no annual fee and 24/7 access to personalized concierge service, providing help in booking hotels and flights and finding entertainment. You'll need an excellent credit score to get it, however.
Citi Simplicity Card
The Citi Simplicity Card also offers 21 months with no interest on both balance transfers and purchases. Other perks include no late fees, no penalty rate, and no annual fee.
Both of the Citi Cards carry a 3% balance transfer fee, but if you only plan to use the card to make a purchase that you will pay off during the 21 month introductory period, you don't really care. This card also requires an excellent credit score.
Chase Freedom
If your credit score isn't excellent, but only good, you might consider the Chase Freedom Card. It has a 0% introductory period, but for only 15 months.
But since it's a rewards card, it offers some other benefits as well. For example, if you spend $500 during the first three months the account is open, it pays you a bonus of $150 cash back, which can go toward that new refrigerator. You can earn 5% cash back on up to $1,500 in spending in different rotating categories.
Just remember that after you've made your major purchase with any of these three cards and paid for it, interest-free over 15 to 21 months, regular interest rates will apply on any remaining balance. so you'll want to make sure the purchase is completely paid for by then.
From then on, use the card like any credit card – just pay the balance in full each month.
---