---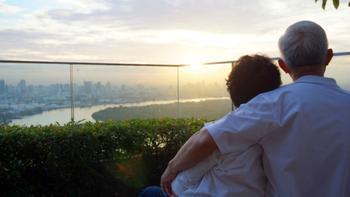 Increasingly, retirees are not moving out of their homes once their working days are behind them. But for those who do plan to relocate, what are the most retirement-friendly cities, and which should be avoided?
Personal finance site WalletHub looked at that question and came up with a list of the best and worst cities for retirement, based on a set of important criteria. The criteria included the cost of living, but also the percentage of the population over age 65.
Measured against 31 key metrics, the analysts picked Orlando as the top city for retirement. It was number seven in affordability, number six in activities for seniors, and eleventh in health care. Its biggest drawback was "quality of life," where it comes in at 73 out of 150.
Not surprisingly, the top four retirement destinations are in the sunny south. Tampa is second, largely by virtue of its affordability. Scottsdale, Ariz., is third – not so much because of its affordability but for its quality of life. Miami is fourth by virtue of its ranking of second in the activities category.
Surprising Sioux Falls
The real surprise might be number five – Sioux Falls, S.D. --  where it can get pretty chilly during the winter. Sioux Falls earns its ranking by being rated number one when it comes to health care.
Las Vegas, Coral Gables, Fla., Atlanta, Minneapolis, and Los Angeles round out the top 10.
At the bottom of the list of places to retire is Providence, R.I. It's one of the least affordable spots on the list – 145 out of 150 – and third from the bottom when it comes to health care. Worcester, Mass., Newark, N.J., and Chula Vista, Calif., are also cities to avoid in retirement, according to the report.
What's important to you?
Of course, different criteria are more important to some people than others. For example, great health care might trump activities and affordability might be more important than quality of life.
If affordability is most important, you might take a look at Laredo, Tex., which has the lowest adjusted cost of living on the list. Brownsville, Tex., Jackson, Miss., and Memphis are also very affordable cities.
If you plan to get a part time job in retirement, Anchorage, Alaska has the highest percentage of people 65 and over in the workforce. Want someplace a little warmer? Plano, Tex., just outside Dallas, is second in that category.
If stretching your budget in retirement is a top priority, check out these destinations where your money will go farther.
---