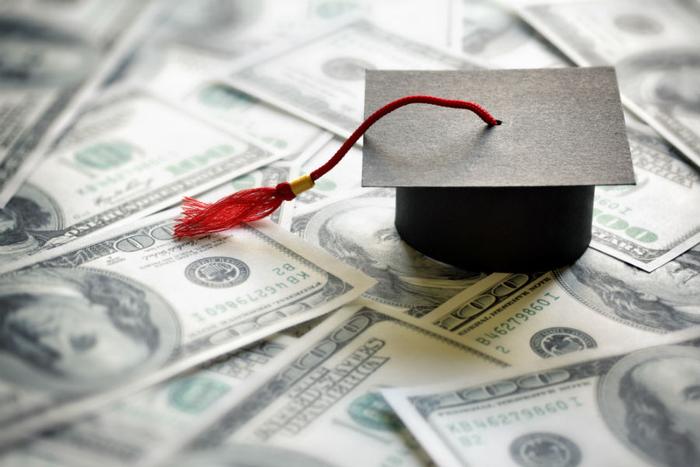 Democratic presidential candidate Bernie Sanders has unveiled a plan to eliminate all student loans through a new tax on Wall Street transactions. The plan would also make two- and four-year public colleges and universities free to attend.
"The bottom line is we shouldn't be punishing people for getting to higher education," Sanders said at a news conference in Washington on Monday. "It is time to hit the reset button. Under the proposal that we introduced today, all student debt would be canceled in six months."
"We will make a full and complete education a human right," Sanders said. 
In April, Senator and presidential hopeful Elizabeth Warren (D-Mass.) announced a proposal that would wipe out $50,000 in debt for each person with a household income of less than $100,000. Sanders' plan goes a step further by taking income eligibility out of the equation. 
"This proposal completely eliminates student debt in this country and ends the absurdity of sentencing an entire generation, the millennial generation, to a lifetime of debt for the crime of doing the right thing - and that is going out and getting a higher education," Sanders said. 
Taxing Wall Street
The plan would include a 0.5 percent tax on stock transactions and a 0.1 percent tax on bonds, which would generate an estimated $2.4 trillion over the next ten years. 
Sanders' campaign says the proposal would erase $1.6 trillion in outstanding student loan debt carried by 45 million Americans. A majority of the initiative's benefits (73 percent) would go to Americans with incomes of less than $127,000 per year. 
"During the financial crisis, Wall Street received the largest taxpayer bailout in American history. Now it is Wall Street's turn to help rebuild the middle class. #CancelStudentDebt," Sanders tweeted Monday.