---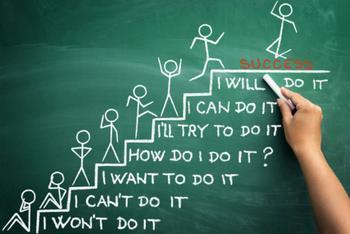 The power of positive thinking and self-motivation can allow people to actually perform better at a given task. That's the conclusion of one study conducted by researchers from the University of Wolverhampton and BBC Lab UK.
In an experiment that used over 44,000 participants, researchers determined that certain motivational techniques did make a difference when it came to improving performance. The study used a dozen experimental groups to measure the effectiveness of self-talk, imagery, and if-then planning.
Improving performance
The study participants who were divided into a dozen experimental groups and asked to play an online game to the best of their ability. During the process, they were also asked to apply a certain motivational approach in order to improve their score.
The researchers found that participants that practiced strategies related to self-talk and imagery showed the greatest improvement. These included self-talk-outcome (telling yourself, "I can beat my best score"), self-talk-process (telling yourself, "I can react quicker this time"), imagery-outcome (imagining yourself playing the game and beating your best score), and imagery-process (imagining yourself playing and reacting quicker than last time).
Additionally, the researchers found that watching a short motivational video also led to improved performance. Researchers determined that the if-then motivational approach was the least successful strategy for the study, though they admit it does have merit for other tasks, such as losing weight.
The full study has been published in Frontiers in Psychology.
---