---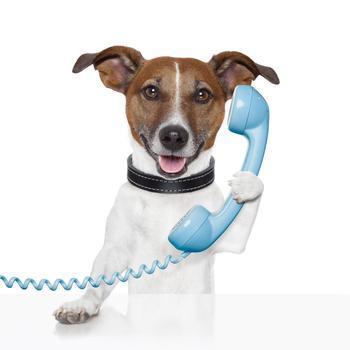 It's no secret that a lot of consumer complaints have to do with the way customers feel they are treated when they call a company to resolve a problem. Often, the problem gets worse and the consumer takes it out on the customer service rep.
When that happens, it almost never ends well for the consumer, who is not only angry and upset, but has not resolved the problem they were calling about in the first place. Erika, of Richmond, Va., complained about Travelocity's customer service agents when she tried to change a flight that had been canceled.
"The first line customer service reps were all rude and either hung up on us or transferred us to someone else before listening to what we had to say," Erika reports. "I finally reached the supervisor in customer service, and although he was nice, he could not answer my questions and kept reverting back to the script."
Then there is Amy, of Chesterfield, Mich., frustrated that Ally Bank could not more quickly release the title to her Jeep she had just paid off.
"I called over 16 times and every time, I got a different answer and excuse as to why I can't get a lien release," Amy wrote in a ConsumerAffairs post. "I was promised a lien release fax to the dealership that bought my Jeep multiple times but it never came through. When I followed up with yet another phone call, I was provided another excuse and then another promise that the fax is on the way. The customer service people don't tell you the truth and every single person you speak to will tell you something different and none of it will be accurate."
An objective view
These and other consumers are quick to suggest that customer service representatives are both rude and unhelpful but let's step back and view these encounters objectively. It's very possible that consumers are pretty worked up when they call, or get that way after waiting on hold.
It's also very possible that the customer service rep has just gotten off the line with another angry customer, and maybe a few more before that. In fact, that could be what their entire day is like.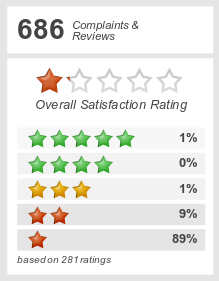 If you'll indulge me, let me relate a personal experience. A year or so ago I had the occasion to call Sirius XM customer service, which has been a source of frequent complaints by consumers posting at ConsumerAffairs. I was an XM subscriber and had just gotten another car with a factory installed satellite radio. I thought it would be a simple matter of activating it with my XM account, but it wasn't.
The radio in the new car was set for Sirius, and though the two services are owned by one company, the hardware is incompatible. XM radios work for XM, Sirius radio for Sirius – at least that was how it was explained to me.
It looked like I was going to have to buy a new car radio that would receive XM, though I was more than happy to get Sirius, since both services are pretty much the same. I really didn't care. The customer service rep really didn't know how to resolve the issue but at least she was trying.
Help from a furry friend
At about that time our cat wandered in and started crying, her signal that she wanted to go outside. I asked the rep if she would excuse me for a moment while I let the cat out.
"You have a cat?" she asked. "What kind?"
It turned out my customer service rep was a cat lady, having three of them at home. Suddenly I saw my way to her heart. We started talking cats. It was like we were best friends, all of a sudden.
"I know what we can do," the rep finally said. "We'll put in a cancellation order for your XM account and activate a new Sirius account for you."
In minutes it was done. This is not to suggest that every customer service encounter can be improved by a discussion of cats, but when a consumer can relate to a customer service rep as a human being their chances of getting the assistance they need probably will improve.
What not to say
Demanding to speak to a supervisor is almost always a bad idea. When you do that you are telling the person most able to help you, if they so choose, that you're done with them.
Like it or not, customer service reps hold your fate in their hands. They can either help you or put the screws to you. In many cases, you attitude can influence which way they'll go.
Instead of griping about the long hold time when the rep picks up, try something like "wow, it must be really crazy there today." Being pleasant and empathetic will certainly set you apart from the last angry consumer they just hung up on.
As for my Sirius XM customer service rep, I continue to believe her suggested fix was somewhat unique and rare that she came up with for a fellow cat person. That's because the company clearly doesn't understand it. Every few months I get a communication from XM, pleading with me to come back. They seem totally oblivious to the fact that I haven't gone anywhere, but am now subscribing to Sirius.
---