---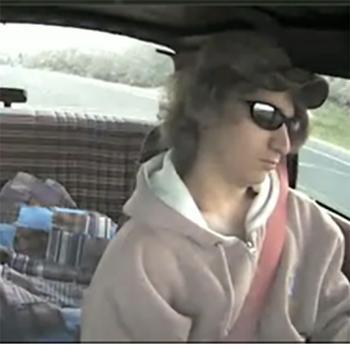 Drivers who miss between one to two hours of the recommended seven hours of sleep in a 24-hour period nearly double their risk for a crash, a new AAA study finds.
That's a big part of the population, according to the Centers for Disease Control and Prevention, which has found that 35 percent of U.S. drivers sleep less than the recommended seven hours daily. And with drowsy driving involved in more than one in five fatal crashes on U.S. roadways each year, AAA warns drivers that getting less than seven hours of sleep may have deadly consequences.
"You cannot miss sleep and still expect to be able to safely function behind the wheel," said Dr. David Yang, executive director for the AAA Foundation for Traffic Safety. "Our new research shows that a driver who has slept for less than five hours has a crash risk comparable to someone driving drunk."
While 97 percent of drivers told the AAA Foundation they view drowsy driving as a completely unacceptable behavior that is a serious threat to their safety, nearly one in three admit that at least once in the past month they drove when they were so tired they had a hard time keeping their eyes open.
"Managing a healthy work-life balance can be difficult and far too often we sacrifice our sleep as a result," said Jake Nelson, director of Traffic Safety Advocacy and Research for AAA. "Failing to maintain a healthy sleep schedule could mean putting yourself or others on the road at risk."
No symptoms
Symptoms of drowsy driving can include having trouble keeping eyes open, drifting from lanes or not remembering the last few miles driven. However, more than half of drivers involved in fatigue-related crashes experienced no symptoms before falling asleep behind the wheel.
AAA says drivers shouldn't rely on their bodies to provide warning signs of fatigue and should instead prioritize getting plenty of sleep (at least seven hours) in their daily schedules.
For longer trips, drivers should also:
Travel at times when normally awake
Schedule a break every two hours or every 100 miles
Avoid heavy foods
Travel with an alert passenger and take turns driving
Avoid medications that cause drowsiness or other impairment
The AAA Foundation report is based on the analysis of a representative sample of 7,234 drivers involved in 4,571 crashes. All data is from the NHTSA's National Motor Vehicle Crash Causation Survey.
---