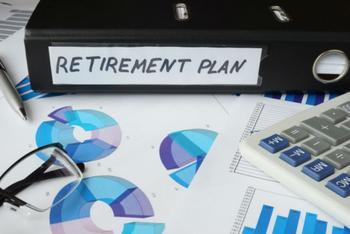 With the leading edge of the huge Baby Boom population entering their retirement years, retirement planning is a big deal. But this phase of life can take many forms.
Planning to tour the country pulling an Airstream trailer? Your needs will be different than if you plan to launch a new career in retirement.
When talking about retirement, the discussion almost always starts with money. Not going to work every day means you won't be bringing home the same sized paycheck. So the first question is how you will make up the difference.
Can't depend completely on Social Security
Social Security will provide a source of monthly income, but not a very big one. You'll likely need other sources of income, such as a pension – which is pretty rare these days – or a retirement savings account.
According to the Labor Department, fewer than half of Americans know how much they need to save for retirement, but in fairness that number is hard to pin down until you decide how you plan to spend retirement.
If you plan to downsize, moving into a home that you can purchase with no mortgage, in a low cost-of-living area, you'll need less money each month than if you plan to spend half the year traveling.
That said, it is easy to underestimate your needs. The government says you'll probably need 70% of your pre-retirement income to keep up.
Is a part-time job the answer?
That's why a growing number of early Baby Boomer retirees are still working in some form or another. After a successful career, they have a lot of knowledge and expertise. Often, their former employers are eager to tap into that on a part-time basis.
Of course, after 40 or more years working in a profession or at a job you really didn't like, the prospect of continuing it, even on a part-time basis, might not seem that attractive. But many retirees take the opportunity to try their hand at something new. The website NewRetirement.com has some advice for finding the right fit.
Growing optimism
The good news is people approaching retirement are a lot more optimistic today than they were just after the Great Recession. A new study by T. Rowe Price shows 47% of Baby Boomers and Gen Xers believe their ideal retirement is "very attainable," suggesting they have either given it serious thought and have their ducks in a row or have no idea of what's involved.
The subjects in the study were mostly investors, suggesting they have been building wealth. When it comes to visualizing their retirement years, the majority see it as "a time to relax." Only 38% plan on "reinventing themselves."