---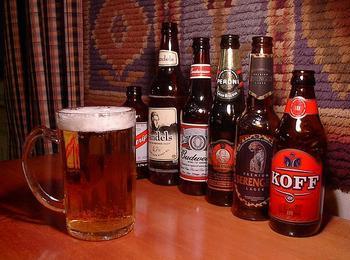 When you pick up a can of peas in the supermarket, you can check the label for nutritional information and calories. Soon you will be able to do the same with a can of beer.
The Beer Institute has unveiled a Voluntary Disclosure Initiative that will give consumers a serving facts statement. The label will also list ingredients on either the label or secondary packaging with a reference to a website where the information can be found, or through a QR code.
Anheuser-Busch, MillerCoors, HeinekenUSA, Constellation Brands Beer Division, North American Breweries, and Craft Brew Alliance have already agreed to adopt the voluntary standards. Together, they produce more than 81% of the beer sold in the U.S.
Step in the right direction
Jim McGreevy, president and CEO of the Beer Institute, says it's a step in the right direction and demonstrates the industry's commitment to transparency.
"Beer is the most popular alcohol beverage in the United States, and I look forward to brewers and importers including a serving facts statement along with disclosing all ingredients in their products," he said.
With the serving information, McGreevy says consumers can make better decisions when selecting beer.
The Beer Institute was swayed, in part, by a recent Harris Poll that found 72% of beer drinkers think it is important to read nutritional labels when buying food and beverages.
What's on the label
According to the labeling guidelines, brewers who adopt the voluntary label will provide the following:
Calories
Carbohydrates
Protein
Fat
List of ingredients
Freshness data
Serving size
Alcohol content
The Beer Institute says the labeling information will also be helpful to restaurants as they comply with menu labeling requirements that go into effect in May 2017.
---