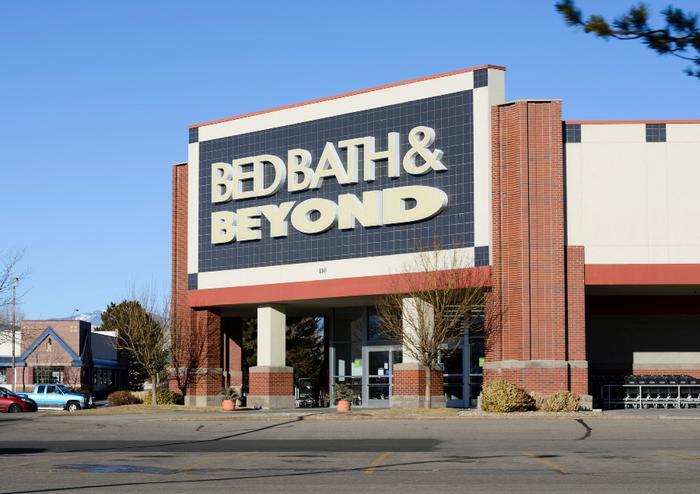 Bed Bath & Beyond is continuing its restructuring efforts by eliminating thousands of positions at corporate headquarters and across its retail businesses. 
In a press release, the company announced that it was reducing its workforce by 2,800 roles, effective immediately. Company officials say the move will help it save up to $350 million over the next two-to-three years as it tries to reorganize and become more profitable during the COVID-19 pandemic. 
"Saying goodbye to colleagues and friends is incredibly difficult, but this component of our comprehensive restructuring program is critical to rebuild the foundation of our business, construct a modern, balanced and durable business model, and meet the structural shift in customer shopping and service preferences that we have seen accelerate as a result of COVID-19," said Bed Bath & Beyond CEO Mark Tritton. 
Trending towards success?
Tritton goes on to say that reducing the company's workforce will help simplify its operations and help it emerge as a stronger competitor when the pandemic is finally over. He points to "significant progress" that the company has already made in 2020 as a sign of good things to come. 
"As we work to re-establish our authority in Home, Baby, Beauty and Wellness, we are encouraged by the strong customer response to new services such as BOPIS and Curbside Pickup, and the continued strength in our digital channels as we improve the curation of our product assortment, enhance the ease and convenience of the shopping experience, and make it easier to feel at home," he said.
Despite Tritton's rosy outlook, Bed Bath & Beyond's recent actions show just how much the retailer has been struggling in the current retail landscape. Last month, the company closed 200 stores after sales plunged by 48 percent. At the time, Tritton told CNBC that company officials saw many stores that were "dragging us down."