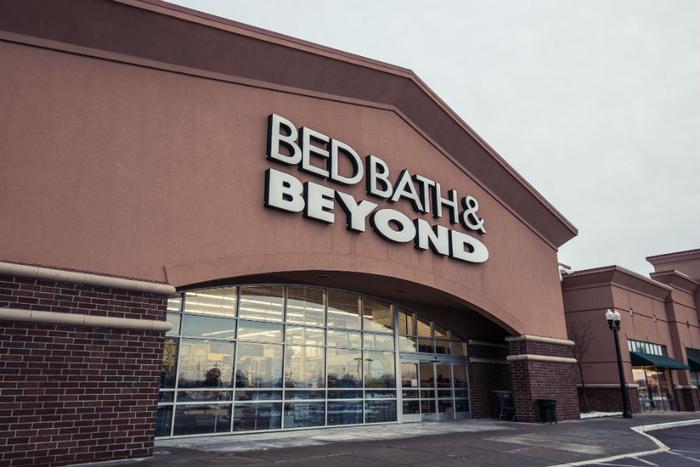 During an earnings call with analysts this week, Bed Bath & Beyond revealed that it will be closing 40 stores in 2019 and opening 15 new ones, according to USA Today.
"We expect to open approximately 15 new stores in fiscal 2019. This will be offset by a minimum of approximately 40 stores we expect to close," Robyn D'Elia, CFO and treasurer said on the call. "This number will grow unless we are able to negotiate more favorable lease terms with our landlords."
The home goods retailer joins other brick-and-mortar retailers that are struggling to adapt to changing consumer preferences. Payless, Toys R Us, Sharper Image, Abercrombie & Fitch, and JC Penney have all been forced to close locations in the last year amid declining sales brought by a number of factors, including a shift to e-commerce sales.
CEO Steven Temares insisted that Bed Bath & Beyond is in the midst of "enormous change" that could help the company get back on track.
"Our transformation began some 18 months ago and comprises a thorough overhaul of much of what we do to deliver on our commitment to improve revenue growth, enhanced gross and operating margins, and create sustainable shareholder value. We have been driving significant foundational change across our business," Temares said.
D'Elia noted that the company initiated 21 "next generation lab stores" in 2018, in which it tested "new and different assortments and visual merchandising to reimagine the in-store experience."
Investors call for change in management
However, during the call, several shareholders suggested that management's moves to align the company's offerings with the needs of today's shopper's aren't cutting it.
The investors said "management's unsupported claims of progress serves as a stark reminder to us of how far removed from reality Mr. Temares and the Board have become. In our view, only the complete replacement of the Board and CEO will be sufficient to drive the necessary changes to produce lasting margin improvements and growth in earnings."
CNBC's Jim Cramer concurred, saying that Bed Bath & Beyond "still has a good balance sheet, $1 billion in cash, so I think it can be saved. But ... not with this management team."