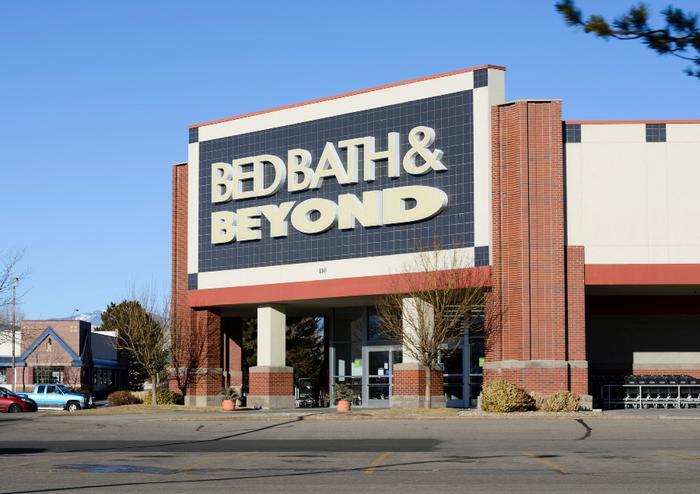 As retailers gear up to find the consumer's sweet spot during our first pandemic holiday season, Bed Bath & Beyond and buybuy Baby are putting their chips on same-day delivery.
The group thinks its Buy-Online-Pickup-In-Store (BOPIS) and contactless Curbside Pickup will be successful. The company ran down the key points customers should know aboutL:
Price: The Same Day Delivery service isn't free. Customers will pay a flat rate fee of $4.99 for orders over $39. Existing Shipt customers will still receive free delivery on all orders over $35 when shopping directly through Shipt platforms.
Availability: All zip codes across the U.S. are not included, but customers in eligible zip codes can shop online for products that are available for same-day delivery by selecting the same-day delivery option at checkout on each retailer's website.
Shipping: The company's plan is that once an order is placed, a personal shopper from Shipt will pick up the item at a local store and deliver it to the customer's home. Delivery cut-off times will vary based on location and zip code. Bed Bath & Beyond is also jumping into a partnership with Instacart and Shipt for same-day delivery service through those two shippers' websites and mobile apps. Between Instacart and Shipt, the company says it will be able to each reach over 80 percent of American households. 
Discounts: Beyond+ members will be able to use their membership discount and customers will be able to apply any valid coupons they may have.
Shopping from home
Company officials say these efforts will help consumers shop from the comfort of their own homes while remaining safe during the pandemic.
"At a time when our homes have become the center of our lives, our omni-always shopping experience is designed to make it as easy as possible to feel at home," Chief Digital Officer Rafeh Masood said.
"The addition of Same Day Delivery provides another simple and cost-effective way to shop with certainty from the comfort of your own home this holiday season. So, whether you need a last-minute gift, are missing that all-purpose pan for Thanksgiving dinner, or need diapers or other home essentials right away, we will be there to help make this holiday season special."