---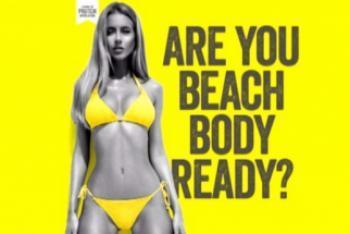 A U.K. advertising standards body has banned the "Beach Body Ready" ad that has had Britons -- well, some Britons anyway -- fuming. The ad shows a very slender model in a skimpy bikini who is supposedly ready to fling her svelte body onto the nearest sandy beach (not that Great Britain is exactly awash in such things).
Proper Brits were outraged by the ad, which they found not only sexist but also offensive to those whose bones carry a heavier burden of bodily tissue.
They were also put off by the somewhat snippy tweets from the manufacturer of the protein supplements touted in the ads.
One British consumer tweeted that the ads made her feel that she was "not good enough." Came the response: "Why make your insecurities our problem?"
But none of that mattered to the U.K. Advertising Standards Authority, which simply found that the product being advertised -- Protein World -- doesn't really make the pounds fall away like sand through a funnel.
The ads have now crossed the pond and are appearing in subway cars in New York City, where they have gone largely unnoticed.
---