---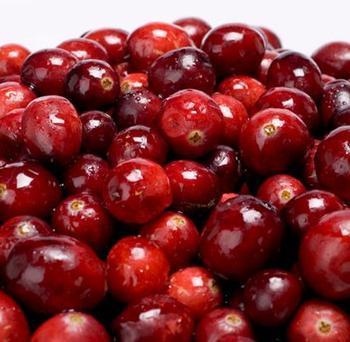 Cranberries are a staple of Thanksgiving dinner but a new study finds they also have remarkable nutritional and health benefits. A new research review published in the international journal Advances in Nutrition provides reasons why these tiny berries can be front and center and not just a side dish.
The review authors conclude that cranberries provide unique bioactive compounds that may help reduce the incidence of certain infections, improve heart health and temper inflammation.
"Hundreds of studies show that the bioactive compounds found in cranberries improve health," said lead author Jeffrey Blumberg, PhD, Director of the Antioxidants Research Laboratory and Professor in the Friedman School of Nutrition Science and Policy at Tufts University. "For example, the polyphenols found in cranberries have been shown to promote a healthy urinary tract and exert protective benefits for cardiovascular disease and other chronic conditions."
Flavanols
Based on the totality of the published cranberry research, the authors concluded that the cranberry fruit is truly special because of their "A-type" flavanols, in contrast to the B-type flavanols proanthocyanidins present in most other types of berries and fruit.
The A-types appear to provide the anti-adhesion benefits that help protect against urinary tract infections, which affect more than 15 million U.S. women each year. They present evidence suggesting that cranberries may also reduce the recurrence of the infections – an important approach for relying less on antibiotic treatment for the condition.
While all fruit contributes necessary vitamins and minerals to the diet, berry fruits offer a particularly rich source of health-promoting polyphenols. Because of their tart taste and very low natural sugar content, sugar is often added to cranberry products for palatability. Even with added sugar, cranberry products typically have a comparable amount of sugar to other unsweetened fruit juices and dried fruit products.
Additionally, the 2010 Dietary Guidelines for Americans asserts that the best use of calories from added sweeteners is for improving the palatability of nutrient-rich foods, as is the case when adding sugar to cranberries.
Ten worldwide experts in cranberry and health research contributed to the article, including scientists and medical experts from Tufts University, Pennsylvania State University, Boston University, Rutgers University, French National Institute for Agricultural Research, University of East Anglia in the United Kingdom and Heinrich-Heine-University in Germany. The authors included more than 150 published research studies to create the most thorough and up-to-date review of the cranberry nutrition and human health research.
---