---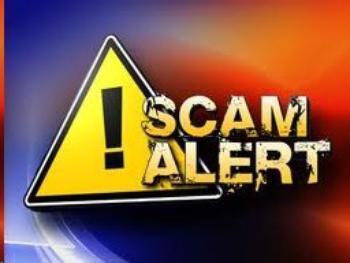 In addition to celebrating holidays, this is also a time of year that people plan winter vacations. A word to the wise: When you use the services of an outside agency or booking firm, make sure it is legitimate.
Michigan Attorney General Bill Schuette has filed nine felony charges against a travel operator he says scammed 100 people -- most of them seniors. Schuette said he began looking into the matter when complaints poured into his office that payments were made for trips but no trips, or refunds, were provided.
"It is absolutely shameful to prey on innocent seniors who are living their golden years on limited budgets," said Schuette.
Cautionary tale
It serves as a cautionary tale. Schuette says Timeway Tours and its owner face criminal charges for booking tours they never intended to deliver. It is alleged the victims, the majority whom were elderly, responded to newspaper ads for trips to destinations such as the Kentucky Derby, Branson and the Florida Gulf Coast.
When victims who failed to receive confirmation of their trips requested more information, they were promised refunds, but the refunds never materialized. According to the charges, the owner spent most of the cash at casinos.
According to the complaint, Timeway defrauded at least 100 victims in Detroit, Grand Rapids, Lansing, Jackson and Traverse City, for a total of between $150,000-$200,000.
Doesn't mean to be a crook
Sometimes a tour operator doesn't set out to be dishonest but finds itself in financial trouble. If it's already spent the money it collected from you, it can't deliver the promised travel, even if it wanted to.
That's why it's always important to carefully checkout any company you are doing business with in the travel field. Check online sites like ConsumerAffairs to see what other customers say.
Here are some other tips for staying out of trouble before and during travel:
When faced with a "bait-and-switch" scenario, don't allow yourself to be intimidated. Be firm, but calm, and demand the rate that you were promised or the item that you agreed to order.
Be prepared to walk away if you don't get what you were promised. Chances are, if the business or individual is faced with losing a paying customer, it will agree to give you the deal as promised.
Take time to review all the details to ensure you know what you are purchasing before you buy. Ask if there are any additional fees not reflected in the advertised price.
Make sure you read all documents carefully before signing.
Once you have checked into a hotel, if you receive flyers under your door, or a call from the hotel's front desk, always check with the hotel's front desk in person, prior to placing an order or providing your credit card number or other personal identifying information.
Whether you are traveling or not, never provide personal information in response to an unsolicited phone call, email, or advertisement.
---