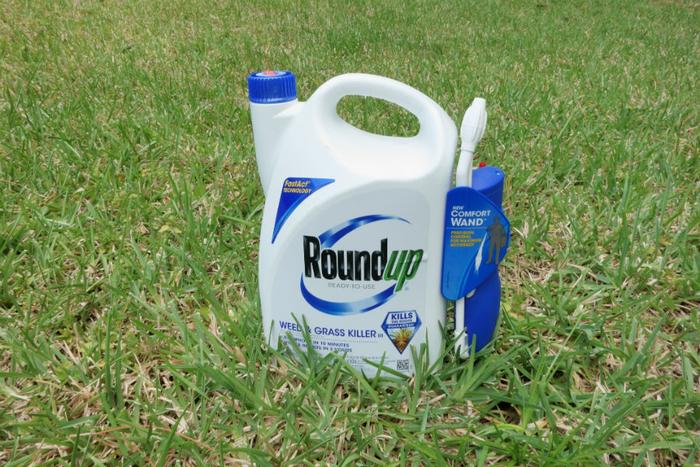 When Bayer announced in June that it would pay $66 billion to purchase Monsanto, part of the deal entailed dropping the controversial Monsanto name. "We will listen to our critics and work together where we find common ground," Bayer chairman Werner Baumann said at the time, in a nod to the many food safety groups, public advocacy organizations, and others who have criticized Monsanto's practices.
But Bayer didn't actually shed Monsanto's products, notably its Roundup sprays that have increasingly dominated industrial agriculture, even as open questions remain about whether it poses a danger to consumers.
In the wake of a California jury's recent $289 million verdict that Roundup poses a "substantial danger" to consumers, Bayer stocks plunged 14 percent, or $14 billion in value, reaching their lowest mark in more than five years.
Court rules in favor of consumers
Investors complained that Bayer was in for a "litigious headache." In an interview with Bloomberg News, another investor described the verdict as potentially "ruinous."
Dewayne Johnson's case was only the first of thousands headed for a jury trial alleging that glyphosate, the active ingredient in Roundup, is a carcinogen. Johnson, a 46-year-old father of two, said that he was exposed to Roundup during his work as a groundskeeper for a school district. His case was fast-tracked for trial because he is dying of Non-Hodgkin lymphoma.
The jury on Friday unanimously ruled that Monsanto's Ranger Pro and Roundup products posed cancer-causing risks, that the company was aware of the risks, and that it failed to warn consumers like Johnson about the dangers. They awarded him $39.2 million in compensatory damages and an additional $250 million in punitive damages.
Bayer has indicated that it will appeal, describing the jury's verdict as merely the "first step" in the legal process, and Monsanto released a statement shortly after vouching for the safety of Roundup.
Advocacy groups applaud verdict
The Center for Food Safety hailed the verdict as "a victory of medical science over corporate propaganda." While federal agencies in the United States have generally sided with Monsanto, food safety groups and researchers have criticized federal policies that they say put the burden on consumers rather than corporations.
In 2015, the International Agency for Research on Cancer, an agency with associated with World Health Organization (WHO), determined that glyphosate is "probably carcinogenic." California lawmakers subsequently tried to put a label on Roundup products warning that they could cause cancer under Proposition 65, the state's carcinogen labeling law, but Monsanto successfully sued to stop the state's plans.
The jury's ruling has stark health implications for the millions of American farmers who have increasingly relied on corporate mega-farms and heavy spraying of herbicides for their income, especially in the wake of the Bayer-Monsanto merger. The former competitors together now control an estimated 35 percent of corn seed market, 70 percent of the global cotton seed market, and 28 percent of soybean sales.
"Let's just cut to the chase: These companies want to make more money, they want to raise prices," an agricultural analyst recently told Business Insider.