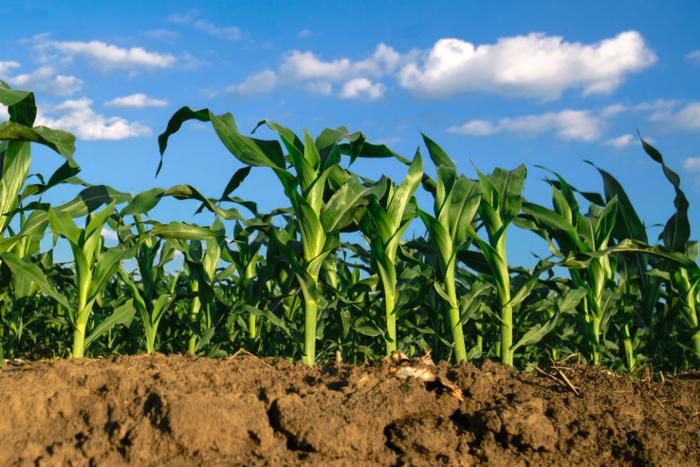 Bayer has won U.S. antitrust approval for its $66 billion takeover of Monsanto on the condition that it sells about $9 billion in agricultural businesses and assets, the Justice Department announced Tuesday.
The deal, which the companies first announced in September 2016, has already received approval from regulators in the European Union, Russia, and Brazil. The DOJ approval was the last major regulatory hurdle in creating the largest seed and agricultural-chemicals provider in the world.
The $9 billion divestiture package is the largest in a U.S. merger enforcement case, said Makan Delrahim, head of the Justice Department's Antitrust Division.
Addresses antitrust concerns
In its original form, the Bayer-Monsanto deal would likely have led to "higher prices, lower quality and fewer choices" for many seed and crop protection products, the DOJ said. It would also have "threatened to stifle the innovation in agricultural technologies that has delivered significant benefits to American farmers and consumers."
The revised deal "preserves competition in the sale of these critical agricultural products and protects American farmers and consumers," Delrahim said. "We commend the parties for working with the Antitrust Division to resolve our concerns on behalf of American consumers."
Under the proposed settlement, Bayer will sell its canola, soybean, and vegetable seed businesses, as well as its Liberty herbicide business, which competes with Monsanto's Roundup. The company will also sell its digital farming business, as well as "certain intellectual property and research capabilities, including 'pipeline' R&D projects," according to the Justice Department.
"Receipt of the DOJ's approval brings us close to our goal of creating a leading company in agriculture," Bayer CEO Werner Baumann said in a statement. "We want to help farmers across the world grow more nutritious food in a more sustainable way."
Corporate power
Critics of the merger argue that the deal will place too much power in the hands of one agribusiness giant.
"The Trump DOJ just waved through a merger that will consolidate the world's food supply and agriculture industry into fewer hands. I hate to imagine the control Bayer-Monsanto will have over every farmer in the United States," said Rep. Keith Ellison (D-Ill).
Bayer has defended the deal by saying Monsanto's expertise in agriculture and seeds will help to increase agricultural productivity as the world's population grows.
"Farmers will benefit from a range of new, superior solutions aimed at helping to advance the next generation of farming and to address some of society's most pressing challenges," the company says on a website advocating for the settlement.
Bayer has until June 14 to close its purchase of Monsanto. The company has said that it's confident the deal will go through.