---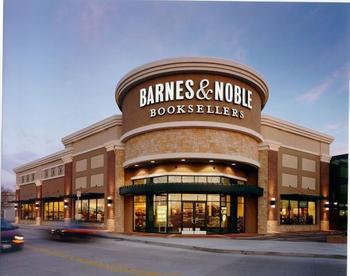 It's not easy being the last of your kind. Just ask Best Buy or Barnes & Noble. Both chains have outlasted their brick-and-mortar competitors but the question now is whether they'll go the way of the other dinosaurs as Amazon and other online retailers take over the retail ecosystem.
Perhaps in partial answer to that question, Barnes & Noble will close about a third of its stores over the next decade, according to a Wall Street Journal story that the company disputes. It's not, after all, just that people are buying more books online, but rather that they're not buying as many books anywhere -- "real" books, that is.
As readers shift at least a portion of their purchases to e-books that they can read on their iPads, Kindles and Nooks, there's no reason to venture into a bookstore, unless you're looking for a warm place to hang out and read while consuming a remarkably expensive cup of coffee.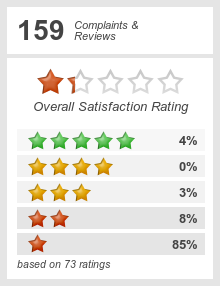 Actually, there are those who think the used bookstore is the wave of the future, and certainly there seem to be more of these mostly mom-and-pop stores popping up here and there.
In Reston, Va., Bud and Susan Burwell's descriptively-named Reston's Used Book Shop has been thriving since 1978, when it opened in a small space on the shores of Lake Anne in what was then a futuristic shopping plaza.
Thirty-five years later, it's still there, with a steady stream of customers bringing in used books for store credits or cash and staggering out with bags full of purchases. The store has its own book club, hosts book signings by local authors and is the kind of place where customers engage each other in off-the-cuff critiques of books and authors.
It has the kind of atmosphere Barnes & Noble and the late Borders were always trying to recreate.
One and only
And soon, it will be Reston's only book store. A much larger Barnes & Noble has announced plans to vacate its space in Reston Town Center, a bigger, newer shopping, office and residential district that its boosters say "looks just like Manhattan."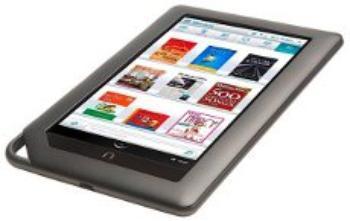 By itself, this isn't necessarily surprising. Like any national retail chain, Barnes & Noble has routinely closed stores that under-performed while opening new ones that its market researchers think have a better chance of success. In recent years, it has closed about 15 stores in an average year while opening 30 or so new ones.
But now, according to The Wall Street Journal, CEO Mitchell Klipper says the chain is likely to have a net loss of about 20 stores per year, eventually whittling itself down to 450 to 500 stores, down from its peak of 726 in 2008.
A Barnes & Noble spokeswoman, however, took issue with the Journal's report.
"Barnes & Noble has not adjusted its store closing plan whatsoever. The Wall Street Journal article implies that our rate of store closures has changed," said Mary Ellen Keating. "We have historically closed approximately 15 stores per year for the past 10 years. Of that number some of the stores are unprofitable while others are relocations to better properties. The numbers reported today by the Wall Street Journal are consistent with analysts' expectations.
"It should be noted that in 2012, Barnes & Noble opened two new prototype stores and in 2013 plans to test several other prototypes, as well. Barnes & Noble has great real estate in prime locations and the company's management is fully committed to the retail concept for the long term," Keating said in an email to ConsumerAffairs.
Perhaps, but it's hard to escape some sobering trends, among them, B&N's less than stellar success with its Nook e-reader. The company is up against some of the biggest ventures on earth as it struggles to compete with Apple, Amazon, Google and other manufacturers of tablets and e-readers.
Klipper argues that most people who read books regularly read both e-books and the real thing. That may be true but major publishers are saying they expect e-books to make up half their total sales within the next few years, and many of those sales will naturally gravitate to Amazon, Apple, Google and other online giants who are in front of consumers all day, everyday.
And where will all the bookworms go when they want a real cardboard and paper book? Well, not to rub it in, but many of them will head for the local equivalent of RUBS, as Reston's Used Book Store is known to its regulars.
---