---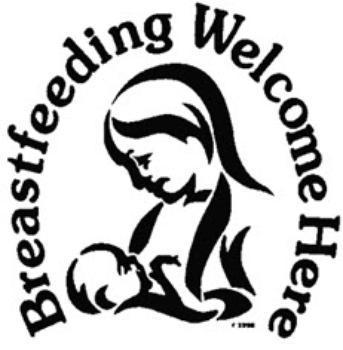 Barnes & Noble has agreed to make its its 42 New York bookstores more hospitable to nursing mothers. Under an agreement with New York Attorney General Eric T. Schneiderman, the chain will train New York store employees not to interfere with breast-feeding moms.
Schneiderman's Civil Rights Bureau opened an investigation into the national chain following a March 16 incident in which a woman was asked to cover up or leave the company's Nanuet, New York, store while breastfeeding her infant son.
In a statement, Barnes & Noble said it welcomes breast-feeding moms nationwide.
"We've provided safe environments for women to breastfeed since we opened our first store. Barnes & Noble was one of the first retailers to offer baby changing stations in both our women and men's rooms," said company spokesperson Mary Ellen Keating. "Regrettably, a woman was asked to cover up while breastfeeding in one of our New York stores. We have addressed the situation and have taken to steps to reinforce our policies. We are committed to ensuring our stores continue to be a welcoming environment for breastfeeding mothers."
Under New York State law, a mother may breastfeed her baby in any location, so long as she otherwise has the right to be there, regardless of whether she is covered while nursing. This year marks the 20th anniversary of the law's passage.
"All New York residents, including breastfeeding mothers, must be afforded equal protection under the law," Schneiderman said. "No mother should endure harassment for breastfeeding her baby in public. There is one set of rules for everyone in New York, and I applaud Barnes & Noble for taking steps to ensure that moms are not harassed or discriminated against."
Under the agreement, Barnes & Noble will strengthen its customer complaint resolution procedures with respect to the handling of complaints received from breastfeeding mothers, train all New York store employees and managers on its breastfeeding policy, which prohibits employees from interfering with a mother's right to breastfeed at its stores, and display the international symbol for breastfeeding at the entrances to its New York stores.
---