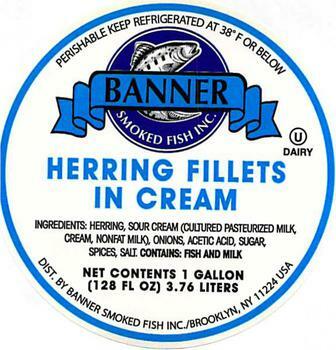 Banner Smoked Fish of Brooklyn, N.Y is expanding its earlier recall to include smoked fish, salads, pickled fish products listed here.
The products may be contaminated with Listeria monocytogenes.
No illnesses have been reported to date.
The recalled products, which come in various sizes in both air pack and vacuum packages with the lot number or sell by date on the back, were sold through retailers and distributors, and also online in New York, New Jersey, Illinois, Pennsylvania, California, Florida, Nebraska, Arizona, Massachusetts, Maryland, Virginia, Nevada, Oregon, Wisconsin, North Carolina, South Carolina and Georgia.
What to do
Customers who purchased the recalled product should not consume them, but return them to the place of purchase for a full refund.
Consumers with questions may contact the company at (718) 449 – 1400 Monday through Friday from 8 AM – 4 PM (EST).