---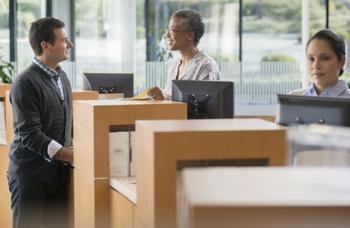 The banking landscape today is very different from just a couple of decades ago. Banks get a lot more of their income from fees than from lending money.
But in rural areas, independent community banks tend to operate a lot like most banks did years ago. They don't give toasters for opening a new account, but they normally have fewer, and lower, fees and make more loans.
The Consumer Financial Protection Bureau (CFPB) has finalized a new rule that broadens the availablity of certain provisions for small financial institutions that operate in rural and underserved markets.
CFPB Director Richard Cordray says the rule will allow more rural banks to originate balloon-payment qualified and high-cost mortgages. As a result, he says these banks will be in a better position to provide credit to more borrowers.
Expanded access to credit
Camden Fine, CEO of the Independent Community Bankers of America, said the new rule will expand access to credit by easing the regulatory burdens on community banks operating in rural areas – where most such banks are located.
"Community banks that are small creditors will be able to continue to offer balloon payment mortgages and be exempt from mandatory escrow rules for higher-priced mortgages if they make at least one loan in a rural or underserved area," Fine said in a statement emailed to ConsumerAffairs. "This will allow many more community banks in rural or underserved areas to meet the needs of their customers and communities."
Some unique advantages
Under recently passed bank regulations, major lenders are precluded from making balloon-payment loans if they later want to sell those loans. The provision gives small banks an advantage that the larger banks don't enjoy.
CFPB says its monitoring of the mortgage market and solicitation of feedback from the public led it to loosen some of the regulatory requirements and alter its definitions of "small creditor" and "rural area." Congressional action at the end of last year, the agency said, broadened the categories even more.
Before the rule, fewer banks were considered "small" and to be operating in "rural or under served areas." With the rule, more banks – and more of their loans – qualify.
---