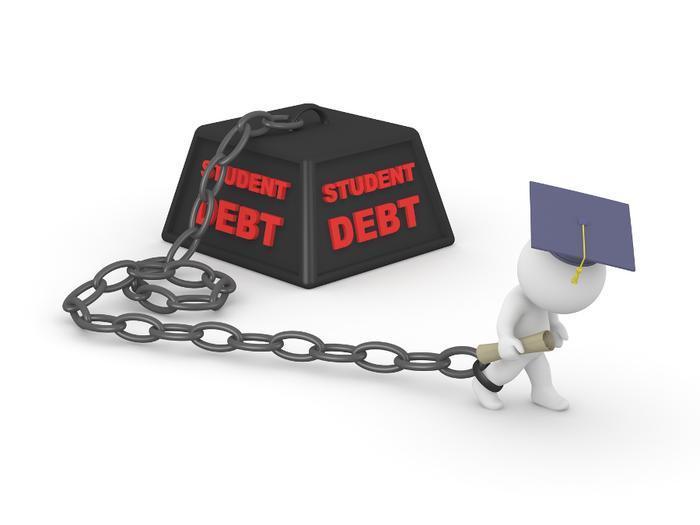 There are many traps that await students seeking to finance their college education. One of the most common involves co-signers, usually the student's parents or grandparents.
Since they're a generation or two ahead of the student, it's not uncommon for co-signers to die before the loan has been paid off. When that happens, many lenders automatically declare the loan to be in default, leaving the borrower to either pay it off immediately or ruin their credit.
This, says an official at the Consumer Financial Protection Bureau, may amount to an unfair and deceptive practice. 
Speaking at a Consumer Bankers Association conference in PhoenixTuesday, CFPB student loan ombudsman Seth Frotman said the bureau has found that many student loan contracts don't clearly spell out what happens if a co-signer dies or declares bankruptcy, the Washington Post reported.
Auto defaults
The so-called "auto defaults" often come as a complete surprise to the borrower, often when the lender refuses to accept a monthly payment and instead demands payment in full.
Frotman said the issue has come up before and some lenders have agreed not to enforce auto-default provisions in their contracts. But that promise is often hollow, he said, because loans are bought and sold regularly and future note holders may not abide by such promises.
"If the status quo persists, I am afraid we will continue to hear from borrowers who are subjected to this practice, and we will be having this same conversation for years to come—a situation I believe none of us want," Frotman said, according to the Post report. 
No more bull
In a separate session at the bankers' conference, CBA president Richard Hunt said the bankers are tired of being kicked around by politicians on the campaign trail. 
"It is time that we shout from the tallest mountain and to the deepest valley, retail banking is alive and well, and we will not take any more bull from any politician who says otherwise," Hunt said. 
The bankers' choice
And lest you think that all bankers are raging free-market conservatives, Hillary Clinton edged out Donald Trump 52% to 48% in a mock election at the CBA conference. Eighty-five percent of the bankers, however, said they were uncomfortable with both candidates.
"I was relieved that Clinton won," said Alan McCabe, a senior vice president at Frost Bank who attended the conference. "Between Clinton and Trump, I'd vote for Clinton."