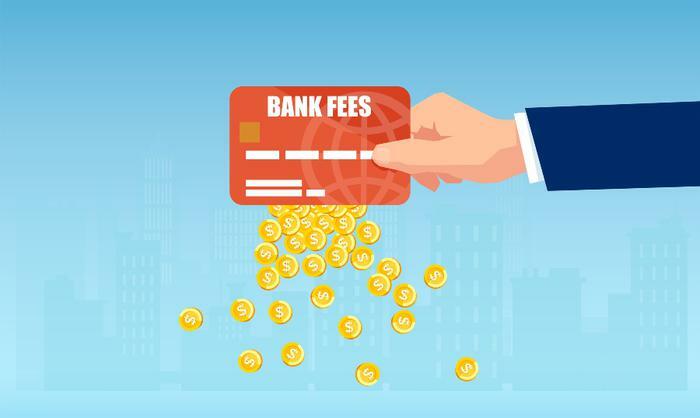 Bank of America and Wells Fargo are the latest banks to reduce their fee structures. Announcing significant changes to its overdraft services, Bank of America said it plans to eliminate non-sufficient funds (NSF) fees beginning in February.
At the same time, the bank said it would reduce overdraft fees from $35 to $10 beginning in May. The company will also eliminate the transfer fee associated with its Balance Connect for overdraft protection service. The bank estimates that it will reduce revenue from overdraft fees by 97% from 2009.
"Over the last decade, we have made significant changes to our overdraft services and solutions, reducing clients' reliance on overdraft, and providing resources to help clients manage their deposit accounts and overall finances responsibly," said Holly O'Neill, president of Retail Banking, Bank of America. 
Wells Fargo said it plans to limit overdraft-related fees and give customers more flexible options to meet their personal financial needs. The changes include earlier access to direct deposits, a 24-hour grace period before incurring any overdraft fees, the elimination of several fees, and a new, short-term loan. 
"Core to Wells Fargo's evolution is making sure we stay focused on our customers, first and foremost," said Mary Mack, CEO of Wells Fargo Consumer and Small Business Banking. "The enhancements we're announcing add to changes we've made previously and give our customers more choice and flexibility in meeting their needs."
Customers may welcome the news
Kristine, of Gardnerville, Nev., is one Bank of America customer who will likely be happy to hear the news. She told us her husband deposited a check in their Bank of America account on Dec. 30 and was hit with a fee for doing so.
"My online Bank of America account stated funds from this deposited check would not be available for withdrawal until January 5, 2022, but would cover any items posting December 30th and beyond," Kristine wrote in a ConsumerAffairs review. "No problem, I have had this happen in the past where I wasn't able to withdraw funds but any pending or electronic items were covered. The next day, I get an email stating I was charged two $35 nonsufficient fund fees, and my house payment was returned, along with a $500 credit card payment!"
The Bank of America policy change taking effect in February would have eliminated the two fees. Also in February, Bank of America will make it impossible for customers to overdraw their accounts at ATMs.
Capital One scraps overdraft fee
Bank of America and Wells Fargo are not the first major national banks to eliminate some fees. In early December, Capital One announced that it was eliminating overdraft fees on all of its financial products.
Bank customers' complaints about overdraft fees led to changes in banking regulations more than a decade ago. When customers overdrew their accounts, banks honored the purchase but assessed a $30 fee for each transaction.
Under current rules, customers must "opt in" for overdraft protection. Otherwise, a debit card transaction with insufficient funds is denied and there is no fee involved. As part of its change, Capital One is providing free overdraft protection with no fee.