---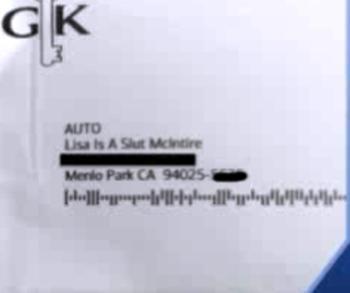 If we were just a tad more cynical, we'd be tempted to say "American data brokers aren't even trying anymore." For example: if you can't cash valid checks in various stores because a verification service falsely labeled you a poor credit risk, too bad; you have no recourse except to find other methods of payment.
Or think of last month, when a Chicago man named Mike Seay, still grieving the loss of his teenage daughter who'd died in a car crash the year before, was appalled to get a form letter from Office Max, addressed to "Mike Seay/Daughter Killed in Car Crash or Current Business."
Office Max originally dubbed Seay's claim "impossible," then relented enough to admit the envelope was real, but blamed it on "a mailing list rented through a third-party provider."
(Blaming "third parties" for business screwups is SOP these days. Last month, the developers of the popular Angry Birds game blamed "third party advertising platforms" for allowing the NSA to spy on its customers; Target recently blamed a third-party refrigerator repairman for its massive security breach affecting the data and personal information of over 40 million customers.)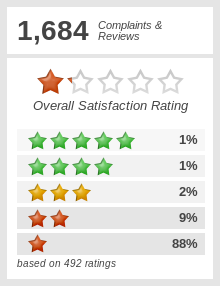 And now, Bank of America is blaming third-party data brokers for an insulting credit card offer mailed to a California writer named Lisa McIntire. Offhand, we do not know Ms. McIntire's middle name (if she even has one), but her credit card offer was addressed to "Lisa Is A Slut McIntire."
Once again, a third-party data source is apparently to blame; Bank of America got McIntire's name off a mailing list of members of the Golden Key International Honor Society, and a Golden Key executive determined that Ms. McIntire's insulting middle name was added to the Golden Key list sometime between 2004 and 2008, presumably by someone with database access and a grudge against Ms. McIntire.
What to do
There's not much you can do to avoid similar situations.
But here's one piece of advice we can offer: if ever you find yourself the recipient of such an obnoxious mailing and want to post images of it to share with the world, remember that blacking out your street or mailing address is not enough to protect your privacy; you must also black out the last four digits of a nine-digit zip code. For those who know how to read the numbers, those four digits either lead directly to your address, or within a few steps of it.
---