---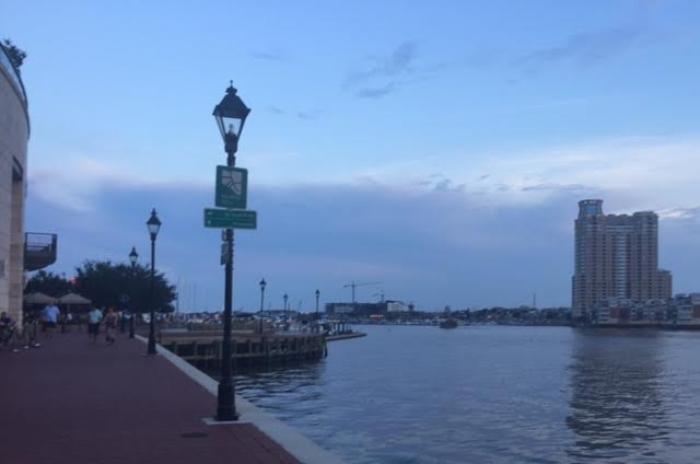 Just an hour north of Washington, D.C., Baltimore has a lot to offer. Its famed Inner Harbor and the new and trendy Harbor East have hotels, restaurants, shops, and attractions right on the waterfront. There are so many things to do; you can easily spend a jam-filled weekend and only hit a few of the highlights.
Inner Harbor Neighborhood
The promenade at the Inner Harbor, the landmark of the city of Baltimore, stretches along the waterfront where you will find restaurants, hotels, and excellent museums along with historic ships such as the USS Constellation, the USS Torsk, the USCGC Taney, and the Lightship Chesapeake.
With so much to see and do, get your bearings by taking a cruise. Several tour companies offer a variety of narrated daytime and evening cruises. Or, take a paddle boat or an electric boat.
Museums
Watch the dolphins frolic at the National Aquarium or choose from an array of exhibits, including: an Amazon River Forest, an Atlantic Coral Reef, Australian Wild Extremes, Jellies Invasion, and the newest exhibit, Living Seashore.
Explore over a dozen full-size dinosaurs at the Maryland Science Center along with three levels of exhibits, an IMAX theater, a planetarium, and an observatory.
Additional museums include: The Reginald F. Lewis Museum of Maryland African American History & Culture, Ripley's Believe It or Not, Geppi's Entertainment Museum, American Visionary Art Museum, and the Port Discovery Children's Museum.
Harbor East Neighborhood
Just a short walk from the Inner Harbor is a vibrant new neighborhood chock-full of excellent hotels, restaurants, shopping, and even a movie theater. The Baltimore-based company Under Armour chose this neighborhood to open its first retail store.
Sit on a bench waterside and sip your coffee or opt to dine outside along the waterfront at an array of restaurants, including two from James Beard Award finalist Chef Cindy Wolf.
Museums
The Baltimore Civil War Museum is housed in the historic President Street Station, known as the junction for the Underground Railroad. The museum exhibits explore Baltimore's connections to the Civil War and Underground Railroad.
Baseball and Football
Did you know Babe Ruth was born in Baltimore? Get in the spirit of the sport by visiting the Babe Ruth Birthplace and Museum located within walking distance of the Inner Harbor. So are Camden Yards and M&T Bank Stadium, so it's easy to catch a Baltimore Orioles game or see the Baltimore Ravens play.
While there is so much to do at the Inner Harbor and Harbor East, it's easy and relatively inexpensive to explore surrounding neighborhoods. You can purchase a ticket for the water taxi that allows unlimited rides for the day or catch the free Charm City Circulator daily bus service with several downtown routes.
Just be prepared to get hooked. No matter your interests or age, Baltimore's Inner Harbor and Harbor East have something for everyone.
---