---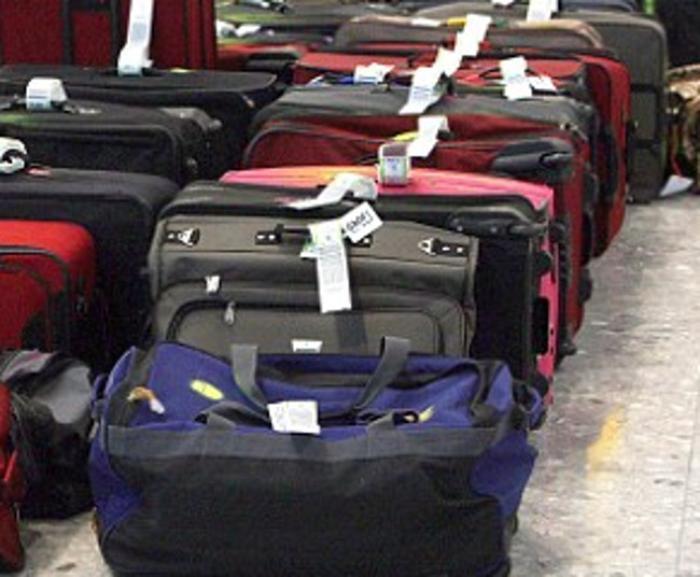 It's sort of an open secret that the biggest airport security loophole is not the travelers and airline crews who are scanned, frisked and prodded but rather the airport employees who come and go more or less at will.
Case in point: the 14 baggage handlers arrested at Oakland Airport in California this week and charged with using their behind-the-scenes access to smuggle drugs around the country. 
The bag handlers, who are not required to pass through Transportation Security Administration checkpoints, work in an area known as the Air Operations Area (AOA), which is off-limits to taxpayers and travelers.
According to the FBI, the baggage handlers used their security badges to open a secure door that separates the AOA from the "sterile" passenger terminal where outbound passengers, who have already passed through the TSA security and screening checkpoint, wait to board their flights. 
The baggage handlers then allegedly gave the baggage containing drugs to passengers who transported the drugs in carry-on luggage on their outbound flights.  After arriving in a destination city, the drugs were distributed and sold.
Besides the Oakland bag handlers, nine defendants were arrested elsewhere in the San Francisco area. 
According to the complaint, the conspiracy was operating as early as July 2012.  The defendants have been charged in a complaint with conspiracy to distribute, and possess with intent to distribute, 100 kilograms or more of marijuana.
Defendants
Baggage handlers Kenneth Wayne Fleming, 32, of San Leandro, California; Keith Ramon Mayfield, 34, of Oakland, California; and Michael Herb Videau, 28, of Oakland, California, are accused of using their security badges to cross security barriers while carrying unscreened baggage filled with packages of marijuana. 
They would then hand off the baggage to co-conspirators, including Major Alexander Session III, 24, of Oakland, California; Clyde Barry Jamerson, 41, of Oakland, California; Kameron Kordero Eldridge Davis, 26, of Dublin, California; Ronnell Lamar Molton, 34, of Oakland, California; Francisco Manuel Carrasco, 29, of Hayward, California; Sophia Cherise West, 44, of Castro Valley, California; and others, who then would board outbound aircraft and bring the drugs to destinations throughout the country, the FBI said.
Proceeds from the sale of the marijuana eventually were deposited into accounts controlled by defendants Ahshatae Marie Millhouse, 27, of Oakland, California; Laticia Ann Morris, 40, of Little Rock, Arkansas; Donald Ray Holland II, 42, of Discovery Bay, California; and others.  Additionally, Mayfield used his privileges as an airline employee to ship drugs as cargo and have co-conspirators such as Brandon Jarred Davillier, 27, of Slidell, Louisiana, receive them for distribution, according to the FBI.  
Nine defendants were taken into custody in arrests coordinated throughout the San Francisco Bay Area and Arkansas.  Eight defendants made their initial appearances before the Honorable U.S. Magistrate Judge Kandis A. Westmore, in Oakland, California.  The defendants' next appearances are scheduled as follows: defendants Holland, Fleming, Baker, Session, Davis and West are scheduled to appear tomorrow morning for a hearing at which they may be appointed counsel.  Defendants Mayfield and Videau are scheduled to appear on May 21, 2015, for detention hearings.  Defendant Morris made her initial appearance in Little Rock, Arkansas, and was released on bond.  Defendants Jamerson and Molton are currently serving state prison sentences in Arkansas and Louisiana, respectively, for possession with intent to distribute marijuana.  Defendants Davillier, Millhouse and Carrasco are presently fugitives. 
The maximum penalty for conspiracy to distribute and possess with intent to distribute marijuana is 40 years imprisonment and $5 million.  The offense carries a mandatory minimum sentence of five years imprisonment. 
---