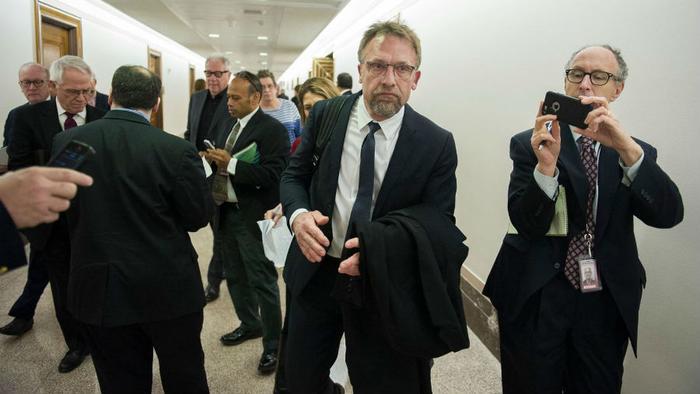 Backpage CEO Carl Ferrer has pleaded guilty to money laundering and conspiracy to facilitate prostitution, according to a Washington Post report. The executive has agreed to testify against fellow co-founders of the website, several of whom are currently in prison and awaiting full detention hearings scheduled for next week.
In his admission statement, Ferrer admitted that he conspired with other Backpage officials to facilitate prostitution crimes being committed by users of the site. The company achieved this, Ferrer said, by creating a moderation process that removed explicit words and images from advertisements peddling prostitution.
"Such editing did not, of course, change the essential nature of the illegal service being offered in the ad – it was merely intended to create a veneer of deniability for Backpage," Ferrer said. "[The] editing practices were only one component of an overall, company-wide culture and policy of concealing and refusing to officially acknowledge the true nature of the services being offered in Backpage's 'escort' and 'adult' ads."
"I have long been aware that the great majority of these advertisements are, in fact, advertisements for prostitution services (which are not protected by the First Amendment and which are illegal in 49 states and in much of Nevada)."
In addition to modifying advertisements, Ferrer admitted that he and other Backpage officials duped credit card companies and banks that refused to process the company's payments.
"I worked with my co-conspirators to find ways to fool credit card companies into believing that Backpage-associated charges were being incurred on different websites," he said.
Ferrer's guilty pleas were filed in state courts in California and Texas, as well as in federal court in Arizona.
Guilty pleas and shutting down pages
Court documents unsealed on Thursday show that Ferrer's plea process began earlier this month when he pleaded guilty to money laundering in a federal court in Phoenix. The executive then traveled to Texas where he again pleaded guilty to money laundering and Backpage pleaded guilty to human trafficking.
Ferrer then traveled to Sacramento where he pleaded guilty to money laundering once more and was released on bond. Although he has agreed to testify against other executives at Backpage, the California plea agreement indicates that Ferrer will face up to five years in prison; sentences handed down in Arizona and Texas would run along the same time period.
Ferrer has also agreed in his California plea to take down every Backpage-affiliated website that he can within five days and forfeit all Backpage-related domains within 14 days.
The case that can change the world
Regulators in California have been entrenched in legal battles with Backpage for years over the site's activities and practices. In 2015, the state filed charges against the company for pimping and money laundering, but the case was thrown out the following year.
Maggy Krell, a former assistant attorney general in California and lawyer who worked on the case, says that the recent pleas and indictments could be a major turning point.
"This is such an important step forward for the many people who've been combating human trafficking. There is no one in the entire world who made more money off sex trafficking than the owners of this website," she said.
"Seeing it shut down and having their business model become clearly illegal is really gratifying. If one case can change the world, it's this case."