---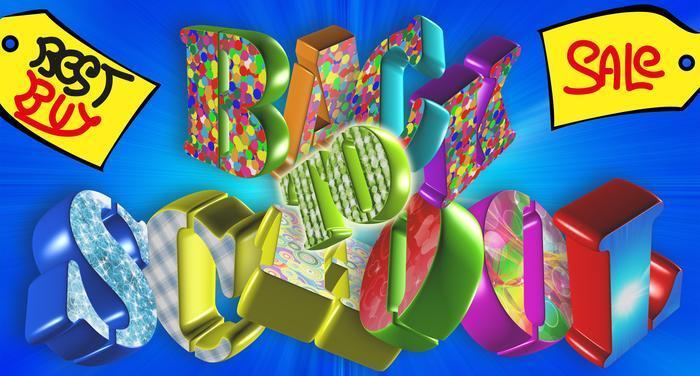 Families will spend slightly more on back-to-school items this summer than they did in 2013, according to the National Retail Federation's (NRF) 2014 Back-to-School Survey.
The survey, conducted by Prosper Insights & Analytics, found the average family with children in grades K-12 will spend $669.28 on apparel, shoes, supplies and electronics -- up 5% from the $634.78 they laid out last year.
However, total spending on back to school will drop slightly to $26.5 billion as the survey found there are slightly fewer students in households this summer.
Still, combined spending for back to school and college is expected to reach $74.9 billion.
Ups and downs
"Slow improvements in the economy may have contributed to the growth in confidence among back-to-school shoppers, and while we are encouraged by the overall tone of the results and expect to see continued improvement in consumer spending through the year, we know Americans are still grappling with their purchase decisions every day," said NRF President and CEO Matthew Shay. "Throughout the history of this survey, spending has fluctuated based on family needs each year, and this summer, we expect parents to continue to use caution, but also make smart decisions for their family budget that is a good balance between what their children 'want' and what they actually need."
NRF this year broke out spending by grade, and according to the survey, families with high school students will spend the most. The survey found the average family shopping for high school students will spend $682.99, while spending on middle school/junior high comes in a close second at $682.13. Parents with elementary school-age children will spend an average of $580.94.
Across-the-board increases
Overall, every category will see an increase in spending, including healthy increases in average spending on supplies and electronics. According to the survey, back-to-school shoppers will spend an average $212.35 on electronic items -- up 7% from $199.05 last year, with total spend expected to reach $8.4 billion. High school students and their families specifically will spend an average $229.88 on electronic items.
Perhaps due to school districts' growing requests for classroom supply contributions, spending on school supplies will increase 12% to an average of $101.18, versus $90.49 last year. Additionally, shoppers will spend an average of $231.30 on clothes, up from $230.85, and $124.46 on shoes, up from $114.39 in 2013.
Big year for mobile shopping
As more consumers become comfortable with the notion of using their mobile devices to shop, families this summer are planning to turn to their handhelds to aid in their shopping. The survey found 36.7% of smartphone owners shopping for school items will research products using their mobile device -- 2% more that in 2013 and the highest since NRF started asking in 2011. Another 1 in 5 (21.8%) will make a purchase via their smartphone, compared with 18.2% last year and another survey high. And while many will simply shop online directly through their smartphone, one-quarter (25.1%) will use their device to find information about a physical store.
School shoppers who own tablets will also use their device more to shop this summer; 31.4% will purchase school items via their tablet, versus 29.9% last year, and 45% will research products, compared with 41.8% last year. Specifically, 37.4% will research products, and 27% will use their tablet to purchase items.
---