---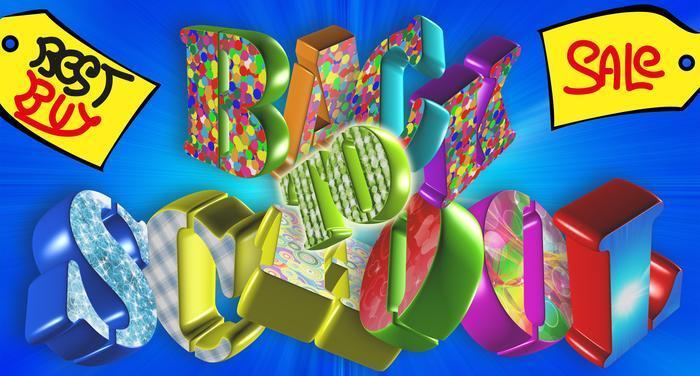 Didn't school just let out for the summer? Thought so. And yet moms and dads are already stocking up for the school year ahead.
The National Retail Federation (NRF) reports approximately 52 million parents are heading to the stores this back-to-school season, with retailers and marketers are trying earlier than ever to earn their business.
And while parents have always been on the hook for traditional school supplies like notebooks and pens, they're now being asked to provide everything from tissues to hand wipes to plastic bags to keep classrooms running smoothly.
Growing shopping lists
The result? School supply lists that are longer than ever, according to the experts at the National School Supply Lists Directory, and a shopping season second only to Christmas in its attention from major retailers and brand marketers.
"The average 2014 required school supply list now contains 18 items," said Tim Sullivan, founder of TeacherLists.com, the national online platform that already hosts more than 400,000 of those supply lists. "That's a 29% increase from 2013 with almost the entire increase coming from more and more types of consumable supplies being added to lists. It's not so much more glue and notebooks -- it's glue and notebooks plus tissues and re-sealable bags and hand wipes."
For retailers this means even more spending while for parents it means more focus on sales and promotions on required items. "This has led to retailers starting promotions earlier than ever before," said Sullivan.
The NRF points out that 24% of K-12 parents were looking for early sales in 2013. Additionally, 45% of K-12 parents are planning to shop sales more often this year, according to a survey conducted by the NRF last month.
Marketing bonanza
Brand marketers, too, are getting into the mix as much as possible with coupon offers and incentives that try to make their brands the preferred brands of teachers and back-to-school shoppers. With $5 billion in spending on the line, it's no wonder.
"It's amazing how much the annual school supply list drives sales," noted Sullivan. Teachers and schools often request generic glue or paper, but if they request a brand name there's usually a reason for that preference and parents follow suit. Brands know this and work hard to earn a spot on those lists."
---