---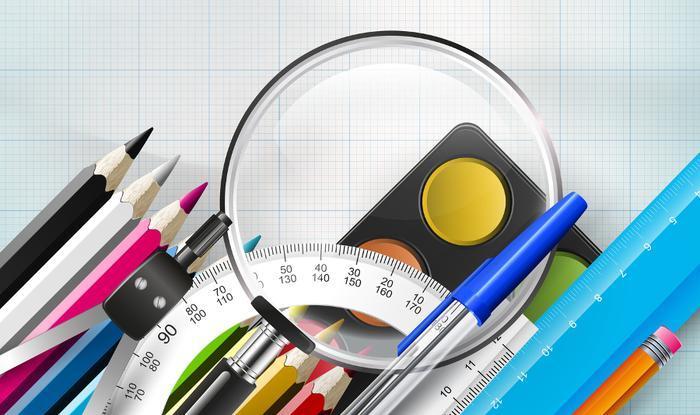 You would think that with kids returning to school in less that 2 weeks (or in some cases already back in the classroom), most folks would have wrapped up their back-to-school shopping.
Think again.
According to the National Retail federations (NRF) latest Back-to-School/College Surveys, conducted by Prosper Insights, the average family with children in grades K-12 completed just half (49.9%) of their shopping by mid-August -- down slightly from last year (52.1%).
And why, you might ask, would that be? The prospect of bargains.
"As the shopping season draws to a close, budget-conscious parents are likely hoping that end-of-summer sales and promotions will be just what they need to wrap up their school lists," said NRF president and CEO Matthew Shay. "Much of the delay this summer could also stem from families holding out for a sales tax holiday in their state, as well as from influential teenagers who want to first see what their friends are buying before they ask mom and dad to commit to their fall needs."
According to the survey, as of August 12, fewer families had taken advantage of retailers' special school savings opportunities. Specifically, one-quarter (23.6%) had not started shopping yet, compared with 20.9% last year. However, there were some who were eager to get started as they looked to spread out their spending: 15.7% say they have wrapped things up, about the same as last year.
College families on the other hand, got a good jump on retailers' sales and promotions this summer. More than 23% say they are completely finished with their lists, versus 20% last year. Additionally, slightly fewer families this year say they haven't started shopping (26.2% vs. 28.8% last year.)
Cost cutting
Hoping to trim the costs where they can, some back-to-school shoppers made it a point to look for coupons and sales while scouring for new footwear, supplies, electronic items and apparel. And, according to the most recent survey, 15.2% of back-to-school shoppers said all of their purchases were influenced by coupons, sales and promotions -- the most since 2011; 14.8% of college students and their families say 76-99% of their shopping was influenced by coupons, also the highest for that range in the survey's history.
In July, NRF found eight in 10 (81.1%) families with children in grades K-12 said the state of the economy would affect their school spending in some way; seven out of 10 (77.2%) college students and their families agreed.
Shopping habits
When asked what payment method back-to-school families used most often to purchase school necessities, 44.9% say they have or will use their debit cards more than cash (24.9%) and credit cards (27.9%). College students and their families have or will use debit cards (43.4%), followed by credit cards (33.7%) and cash (18.9%).
To wrap up their lists, most back-to-school shoppers will shop at discount (54%), department (47.7%) and clothing stores (35%), and online (24.8%). One-third (33.7%) will visit an office supply store and 10 percent will shop local and support small business.
Back-to-college shoppers will finish their shopping at discount (47.4%), department (40.3%) and clothing stores (26.8%). The most in the survey's history -- 37.4% -- will fill their lists online.
School requirements
To gauge the level of influence a school may have on both back-to-school and college shoppers' intentions to buy supplies and/or electronics, NRF asked parents this year about specific course/school requirements.
According to the survey, nearly one in five parents (18.2%) say that 100% of their back-to-college electronics purchases were influenced by course/school requirements.
For back-to-school families, whose lists often include supplies needed for the classroom, 21% of parents say that all of the supplies they buy are influenced by classroom and school requirements. When it comes to electronics, 16.4% said that every electronic item they buy is influenced by classroom lists and school requirements.
"As schools looks to parents more and more to help fund classroom needs, parents are looking for as many ways as they can to cut costs, and that could very well be why we're seeing more people seek out coupons and sales this summer," said Prosper Insights Principal Analyst Pam Goodfellow. "Low prices at the end of the season will definitely drive more college and school families to shop last minute, especially for those with specific items they need in order to start the school year."
---