---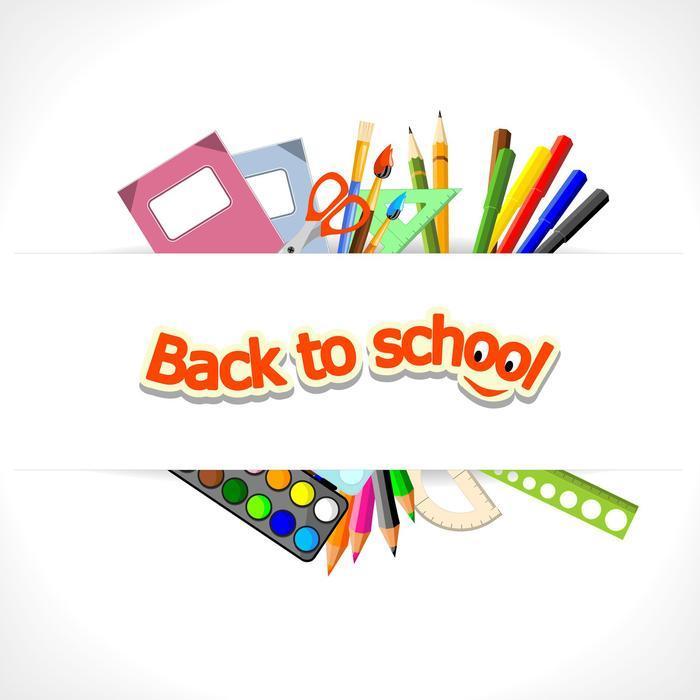 Parents aren't exactly breaking down the doors to get their kids the stuff they need for school.
According to the National Retail Federation's (NRF) latest Back-to-School Spending Survey conducted by Prosper Insights & Analytics, the average family with children in grades K-12 has completed only about half of its shopping -- roughly the same as last year.
"As expected, families are carefully measuring where, when and how they should spend on fall apparel items, school supplies, electronics and other necessities," said NRF President and CEO Matthew Shay. "Late summer promotions and sales tax holidays around the country are likely contributing to the delay in back-to-school shopping this year, which means the next few weeks could be exceptionally busy for retailers large and small."
Though fewer people this year admit that they have not yet started their shopping (19.5%) compared with last year (23.6%), it's clear that most of those who have started shopping still have quite a bit left on their lists.
A number of families, however, say they already have everything they need for the first day of school with 13.3% saying they have finished their shopping.
Coupons, sales and promotions
Coupons and promotions continue to resonate with today's shopper. This year's survey found that mom and dad certainly have done their own homework when it comes to the new supplies, apparel, and electronic items on their lists; those who have already started shopping indicate that about half of their purchases (51.3%) were influenced by coupons, sales, and promotions, versus 58% last year.
When it comes to classroom needs, the survey found parents are on the hook to contribute several items. On average, parents say 64.4% of their purchases of pencils, folders, and other school supplies are influenced by classroom lists or school requirements. In addition, 45.9% of their electronics purchases are influenced by the lists and requirements of their family's schools.
"Given the extra costs some parents take on these days when it comes to stocking their children's classroom, many will certainly look to take advantage of retailer's sales and promotions as well as their state's sales tax holidays as they wrap up their lists," said Prosper Principal Analyst Pam Goodfellow. "More retailers than ever are in the back-to-school spectrum, so it won't be difficult for mom and dad to find what they need wherever they shop, be it their favorite website for free shipping offers or their local drug store for last-minute deals on supplies."
Getting out the plastic
When asked what payment method families shopping for back-to-school used most often, 44.6% have or will use their debit cards, while others have or will swipe their credit cards (27.7%) or pay with cash (25.5%).
As for where consumers will finish their shopping, discount stores will see the most traffic (53.4%), while 46.8 % will shop at department stores, 36.6% at clothing stores, and 12.8% will wrap up at electronics stores; another 27.2% will check out retailers' best online deals, compared with 24.8% last year.
In-store ads, coupons and promotions continue to be the big influencers for families stocking up on back to school supplies. Parents say traditional media have the most impact -- that coupons (43.4%), in-store promotions (35.3%), and advertising inserts (31%) influence them the most to shop at a particular store. Word of mouth (21.5%) and television ads (19.4%) also make a difference.
College shoppers
College shoppers are delaying the inevitable and waiting until absolutely necessary to fill up the family car with their college needs. NRF's Back-to-College Spending Survey conducted by Prosper Insights & Analytics found college students and their families have completed about half (49.1%) of their shopping lists compared with 53.7% last year. Nearly one-quarter (24%) of those planning to shop for college necessities have been busy enjoying the summer days and have not yet begun their shopping, down slightly (26.2%) from last year.
College shoppers are also turning to coupons, sales, and promotions to get the best bang for their buck; the survey found nearly half (48.1%) of what parents have purchased has been influenced by early summer deals and promotions, which is the same as last year but higher than in 2013 (44.4%).
Many colleges and universities today require incoming and/or current students to come armed and ready with their own computer. The survey found 49% of the electronic items college students and their parents have already purchased were influenced by their class or school requirements, versus 56% last year.
---