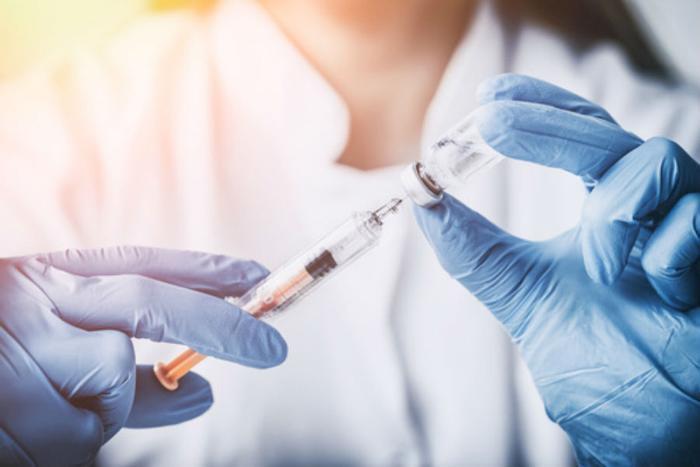 Before the first school bell rings, most parents will have made sure to check off each item on their child's school supply list. But notebooks, pencils, and clothing aren't all your child might need as they enter a new grade level.
Doctors say parents should also remember to get their kids caught up on recommended vaccines before the school year begins.
Even if you have not previously vaccinated your child according to the CDC recommended schedule, physicians at the University of Alabama at Birmingham (UAB) say you can get your child caught up on their vaccines in just one visit.
It's not too late
For maximum efficacy, vaccines should be given on time. But even parents who previously rejected vaccinating their children or neglected to get vaccinations can get their children back on schedule, said Dr. David Kimberlin, vice chair of Pediatrics.
"Talk with your pediatrician about getting caught up, because it is possible and highly recommended," Kimberlin said, adding that the best way to treat diseases like polio, measles, rubella, diphtheria, and others is to prevent them in the first place.
"The diseases on the vaccine schedule are all preventable for the vast majority of our population," he said. But in order to stave off these preventable diseases, the body has to be taught through a vaccine to resist the disease.
Preventable diseases
Although vaccines are a hot button issue, Kimberlin says it's difficult for him to understand "why someone would reject a medical miracle for their child."
"The very success of the vaccination program is probably a big part of why we as physicians face these obstacles today, because parents don't see measles, polio and rubella the way they did 30, 40, 50 and 60 years ago." 
"So they don't have the perspective that their mothers, grandmothers and great-grandmothers had when it was common to lose a child to one of these now-preventable diseases," Kimberlin said.
Recommended vaccine schedule
Each state and the District of Columbia have their own vaccination requirements to attend public school. UAB physicians urge parents of both boys and girls to begin HPV vaccinations at age 11 to prevent cervical, penile, oropharyngea l and rectal cancers.
Here is the recommended immunization schedule for school-age children and adolescents between the ages of 15-18:
Kindergarten. Booster doses for Measles, Chicken Pox, DTaP, Polio, flu shot
Grades 1 - 5. Annual flu shot
Grade 6. TdaP, Meningitis, HPV #1 of 2, annual flu shot
Grade 7. HPV #2 of 2, flu shot
Grades 8 - 9. Flu shot, catch up on HPV shots if any doses were missed
Grade 10. Booster dose of Meningitis, flu shot
Grade 11. Flu shot.
Grade 12. Men-B Meningitis (new), flu shot