---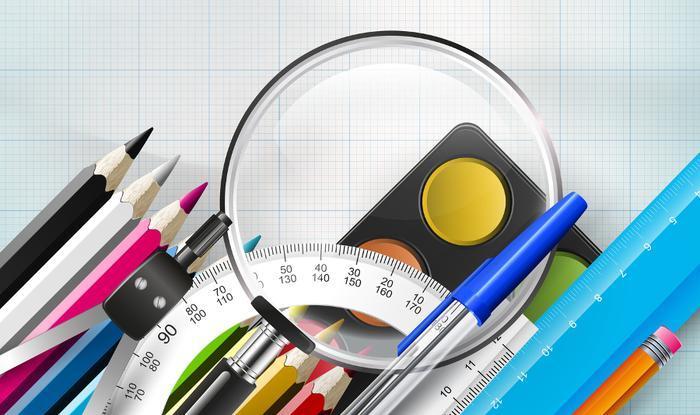 Sharpen your pencil, we are going to talk back to school and how it all adds up. You might want to sit at your desk as we go through these numbers.
The National Retail Federation predicts that families will spend an average of $670 on back-to-school shopping (including clothes, school supplies and electronics), up 5% from last year. Total spending on back-to-school-shopping is predicted to reach nearly $75 billion, 3% higher than last year.
Not only are kids supposed to bring crayons but there is a whole new list and it starts with a T: Technology. In that big backpack that makes kids walk funny are USB drives and things like that. Let's face it -- they aren't even teaching cursive writing in some schools anymore because most things are done on computers and it's becoming obsolete.
Budgets are tight in school districts and that throws more of a burden on parents to supply cleaning supplies, tissues for all the runny noses. copy paper and printer ink. It's tough for families that are already struggling financially and are worrying about new clothes and shoes let alone staples for school.
Ways to save
The good news is there are ways to save, whether it's magic markers or ipads.
Walmart, Staples and Target offer the best deals for the paper and paste list . You just may have to buy in bulk or buy generic -- meaning, go with the colors of red, black or blue ,no commercial covers for binders. Not always the most popular choice but gets the basic requirements out of the way. Tell your kids they can put stickers on them!
Book covers can be done with the good ole paper bag that is making a resurgence in the grocery stores.
As for technology, resellers like Amazon and Best Buy often have deals on big-brand computers and tablets.
Other tips include sticking closely to the list provided by your child's teacher and scoping out your local dollar store for supplies like scissors and pencil boxes. Be inventive -- host a back-to-school swap and shop. Get parents together and recycle those scientific calculators they HAVE to have.
Retro is in and thrift stores can be a blast if you sell them the right way to your kids -- twice as many clothes at half the price.
Of course everyone needs a new do for school and beauty colleges are always looking for someone to do a makeover on, again much less expensive then the commercial salons. All this saving and you might have enough left over for Christmas!
---