---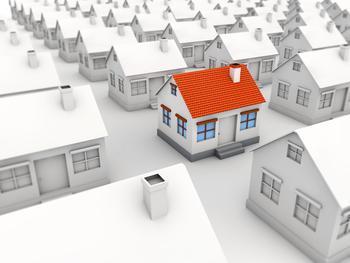 During the last decade's housing boom, a lot of Americans bought homes they shouldn't have. They either bought the the wrong house or ended up with the wrong mortgage. Many ended up losing their homes to foreclosure.
Could it have been avoided? Douglas Robinson, spokesman for NeighborWorks America, thinks so. NeighborWorks America is a Congressionally-chartered nonprofit that supports community development.
To make sure history doesn't repeat itself now that the housing market is recovering, the organization provides a free pre-purchase education program for people about to buy a home. The course has several components.
Beef up your credit
"First, and most important, is strengthening the homebuyer's credit," Robinson said. "Having someone walk you through your credit profile, tell you how to strengthen it and get the best mortgage for you, is a big component of housing education and counseling."
A second piece is understanding your own personal housing needs. You must ask is home ownership better than renting? There are a number of factors that will determine the answer and it's going to vary, depending on the individual.
A number of websites, for example, provide free calculators to weigh owning versus renting. Right now, with interest rates so low, home ownership may look appealing. Rent, after all, is going up all the time.
But there are a lot of costs associated with homeownership that you must consider. Property taxes, homeowner association dues and regular maintenance are examples. And here's one that might not have occurred to you: if you live in a metropolitan area, you might find you can rent a place close in, but to purchase a home, you must look in the far-out suburbs. Thus, commuting costs will rise significantly.
"You have to weigh what's right for you. Even if everyone else is buying a home, it might be bad for you," Robinson said.
Getting the right mortgage
And then there are the ins and outs of mortgages. During the housing meltdown, many consumers found their adjustable rate mortgages doomed them to poverty or foreclosure, or both.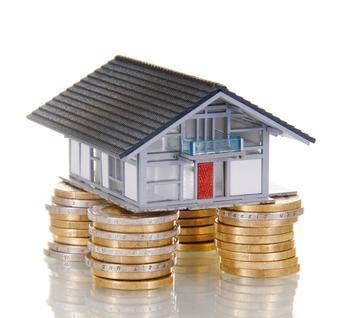 Robinson says getting educated before you buy a home will pay off, and he offers some data to back up that claim.
"We found that homebuyers, whether they've bought homes before or not, are one-third less likely to fall behind on their mortgage within the first two years if they have gone through our pre-purchase course."
The research was conducted by Neil Mayer and Associates and Experian, and is based on approximately 75,000 mortgage loans originated in 2007, 2008 and 2009, when residential mortgage underwriting standards began to tighten. The study used econometric methods to measure whether and to what extent pre purchase services provided by the NeighborWorks network affect first mortgage loan performance.
Compelling evidence
"Policy makers and lenders should take note," said Eric Belsky, managing director of the Joint Center for Housing Studies at Harvard University. "This study provides compelling evidence that pre-purchase counseling has a significant impact on reducing serious loan delinquencies within the first two years after a mortgage loan is originated.
The course is available through 190 of NeighborWorks America's 235 offices nationwide. It focuses the would-be buyer on information they need to make a sound decision. Robinson said it's the same exercise an investor should go through before buying stock on Wall Street.
"When you think about investing, a poor investor is one who does it on their own," He said. "If you don't get some advice, or do some research, you could buy Apple at its high instead of right now."
The course also helps buyers find the professional help they need as they start looking for a home.
"Picking the right real estate agent is important," Robinson said. "You need someone who will be your advocate, helping you find the house you need, not the one they want to sell you."
Down payment assistance
You can also find out about programs to help you buy a home. There is even a program to help you come up with a down payment and it's accessible to more people than you might think.
"A lot of middle-class people don't believe they can qualify for a down payment assistance program, yet demanding on where you live, you might," Robinson said.
The program is based on the median income for an area. For example, in Loudoun County, Va., the median income is $103,000. If you earn $85,000 a year, you can qualify.
Interestingly, the NeighborWorks America research shows that even repeat homebuyers benefit from receiving housing counseling and education. According to the report, repeat homebuyers who received housing counseling also are about one-third less likely to fall 90 days or more behind in their mortgages than repeat homebuyers who didn't receive housing counseling and education.
With the housing market in recovery, consumers who've been on the housing sidelines may now be looking to buy. Robinson says he hopes they educate themselves first.
"I think the thing that is lost today is a homebuyer sees record low interest rates and automatically assumes that they should buy a house," he said. "But they might be buying the wrong house or the taxes are too high. Without the right information, it's easy to make a mistake."
---