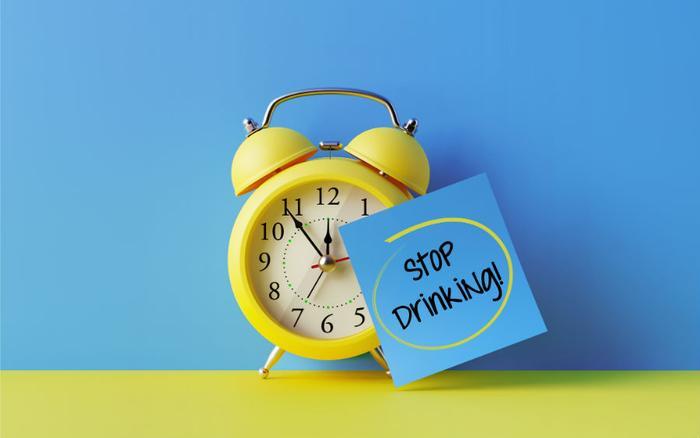 As the new year rolls in, many consumers will start thinking about goals and resolutions for 2019. While some will vow to hit the gym more, others may plan to volunteer more or spend less.
In recent years, it's become popular to participate in "Dry January" -- one whole month without alcohol.
Though consumers decide to stay alcohol-free for the first month of the year for various reasons, a group of researchers decided to look into the positive effects it can have -- and there are several. The study found that consumers who don't drink in January are more likely to sleep better, save more, lose weight, and have clearer skin -- among many other benefits.
"The simple act of taking a month off alcohol helps people drink less in the long term: by August people are reporting one extra dry day per week," said Dr. Richard de Visser. "There are also considerable immediate benefits: nine in 10 people save money, seven in ten sleep better, and three in five lose weight."
Seeing the change
Dr. de Visser conducted a three-part self-reported survey to examine the positive effects of abstaining from alcohol.
When the study began before January, he had over 2,800 participants. February was the second checkpoint, and participants dropped to just over 1,700; by the final check in August, there were just over 800 participants.
The researchers came out with some remarkable findings; they found that nearly 60 percent of participants were found to be concentrating better and losing weight. Over 90 percent reported feeling accomplished, while 70 percent felt an overall improvement in their health.
As for drinking itself, staying away from alcohol changed the way many participants think about these beverages. Dry January allowed 82 percent of participants to reflect on their relationship with alcohol and 80 percent to feel more in control of their drinking.
"The brilliant thing about Dry January is that it's not really about January," said Dr. Richard Piper. "Being alcohol-free for 31 days shows us that we don't need alcohol to have fun, to relax, to socialize. That means that for the rest of the year we are better able to make decisions about our drinking, and to avoid slipping into drinking more than we really want to."
For consumers interested in staying alcohol-free, the researchers recommend the app Try Dry that allows you to track how much money you've saved, how many calories you've saved, and other Dry January accomplishments.