---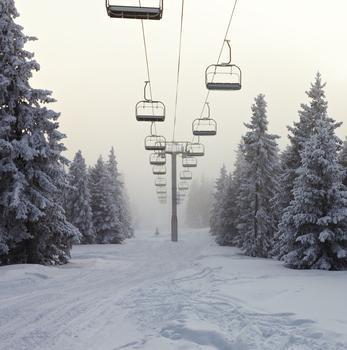 Not everyone takes vacations in the summer. Winter vacations – both to cold and warm weather destinations – are especially popular as a couple's getaway or a long holiday weekend for the family.
But travel during winter months can present complications not found during the summer, whether you are traveling by air or by car. As the recent invasion of the "polar vortex" shows, winter weather can be highly unpredictable – and limiting.
When traveling by car, AAA suggests keeping the emphasis on safety. For example, make sure tires are properly inflated during cold weather and don't mix radial tires with other types, such as snow tires. If you're driving on a wet, slippery surface don't use your cruise control.
Timely car service
The American Society of Travel Agents (ASTA) suggests having your car in for service and a check-up before leaving on a winter road trip. The last thing you want to worry about is some mechanical malfunction, leaving you stranded away from home.
Also, be ready to change course if conditions change. Before departure, make sure you know your route. You need to be ready for anything on the road that could require a detour, including construction, road closings and traffic back-ups. Keep the directions as well as appropriate state maps handy, in case you need to reroute your trip.
Every car should have a roadside safety kit before departure on a winter road trip. You should have a cell phone with car charger; ice scraper; tow rope and jumper cables; sand or cat litter to aid with traction; blankets; flashlights, matches and emergency candles; first aid kit; portable radio; and a good book, in case you do get stuck.
Watch out for driver fatigue. Winter driving is much more tiring than in the summer, so make it a point to stop and stretch your legs. Just a few minutes off the road will make a big difference in driver alertness.
Air travel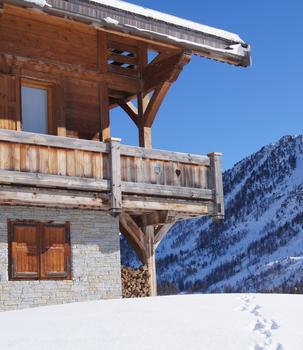 Air travel can also be a little trickier in the winter than in summer. While it is true that summer thunderstorms can throw schedules into chaos, it is more likely to happen when there are ice and snow conditions. Just this week, when the polar vortex had much of the country in its grasp, JetBlue cancelled more than 1,800 of its flights because of weather-related conditions.
Because everything seems to slow down in cold weather, ATSA suggests giving yourself an extra hour to get to the airport to meet your flight. That said, be prepared for delays once you get there. In cities with snow or ice, arrival delays can exceed two to three hours and de-icing procedures can take an hour before takeoff.
Another hazard of winter air travel is germs, which seem to be more present in the winter. Most germs will spread by contact, so having hand sanitizer available is a good idea.
Whether you are headed for a beach or the ski slopes during the winter months, most travelers would like to save money. Online travel company Getaroom.com says there are some great, lesser-known ski resorts in Colorado and New England that don't cost nearly as much as Aspen or Vail and are less crowded too.
Money-saving tips
When you book your flight, pick flights that have layovers at southern airports, even if it increases the cost of the ticket slightly. In the winter, the risk of bad weather cancelling a flight is much less in Atlanta than it is in Detroit.
When you travel can also save money. For example, Getaroom.com suggests checking in on Sunday. Traditionally a "check-out" day, Sunday is an ideal day to start your trip because rates are often lower than the typical Friday or Saturday check-in rates.
Finally, stay alert and informed throughout your trip. Not long ago travelers had very few sources of information. Today, nearly everything they need to know is as close as their smartphone. Use your phone to check flight statuses and weather alerts. If your flight is canceled you are often better off using the phone to make new arrangements instead of waiting in a long service desk line.
---