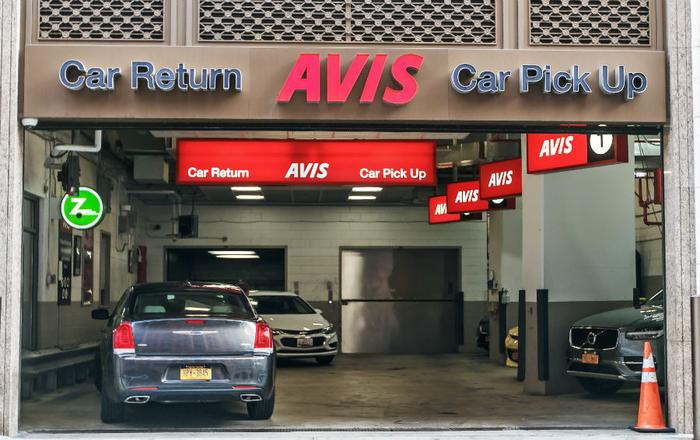 Today, Avis Budget Group announced a new multi-year deal with Lyft that will allow drivers to reserve cars from Avis directly in the Lyft app. The partnership will "add thousands of vehicles to the Lyft Express Drive program in cities across North America," Avis said in a statement.
As young people continue to trend away from owning their own cars, Avis' new partnership with Lyft is a way to show both investors and consumers that it has the capacity to compete in this new rideshare environment.
"Enabling Lyft drivers with ease of access furthers our vision of mobility on demand for customers who need a car for short-term and long-term travel and also those entrenched in the gig economy who need a vehicle to realize success in a shifting transportation landscape," said Arthur Oduna, Avis' chief innovation officer.
Executives from both companies see this partnership as a way to propel both businesses forward.
"With a global fleet of approximately 600,000 vehicles, we are well positioned to take advantage of the continued growth in the ride hailing space by providing on-demand access to a clean, safe, and well-maintained vehicle for those who want to become ride-hailing drivers," said Avis Budget Group President Joe Ferraro in a statement. "We look forward to working with Lyft to address the growing demand for transportation in key markets, and to further leverage our assets."
"Our partnership with Avis Budget Group allows us to provide new and existing drivers who are seeking a reliable source of income with more quality options when choosing a vehicle," said Jon McNeill, chief operating officer at Lyft. "And as more drivers decide to give up their own cars, they can continue to earn with Lyft as we expand the Express Drive program."
Avis delves deeper into rideshare
This isn't the first time Avis has gotten involved in the rideshare industry.
In 2012, Avis acquired Zipcar -- the company that lets consumers rent cars on an hourly basis. Currently, Zipcar has an initiative that lets Uber drivers rent cars for short periods of time at a discounted rate.
Additionally, Avis has recently partnered with Waymo -- the self-driving car company of Google owner Alphabet. Avis provided maintenance for Waymo's fleet of self-driving cars in Phoenix.
"We have been working hard on modernizing our business," said Avis CEO Larry De Shon.
The move is also another example of Lyft looking to gain ground on Uber. Through Lyft's Express Drive program, the company has garnered deals -- similar to its new deal with Avis --  with Hertz and Flexdrive (a car subscription service).