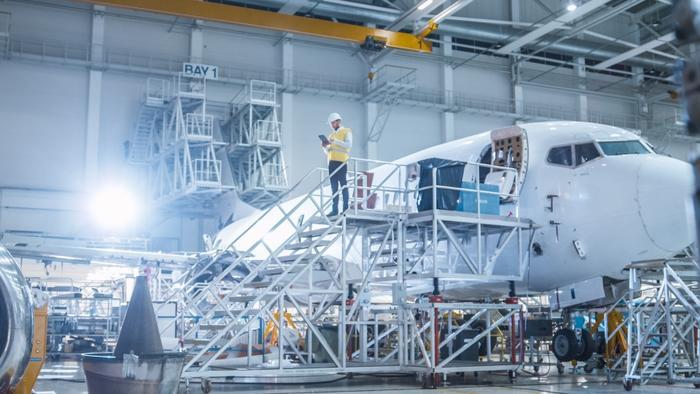 Without taking sides in the standoff, the unions representing various parts of the commercial aviation industry have called on the White House and Congressional Democrats to end the government shutdown, warning that safety in the air is "deteriorating by the day."
In a joint statement to leaders in Washington and the traveling public, the unions warned that the human and economic consequences of the government shutdown are increasing and causing greater harm.
The statement was released by the unions representing air traffic controllers, pilots, and flight attendants. It noted that the impact of the shutdown is being felt most severely within the Federal Aviation Administration (FAA).
"Most of the FAA staff who certify the safety of aircraft have been furloughed and safety reporting and oversight systems have been suspended," the union leaders wrote. "This is critical to resolving identified issues."
Previous statements from the groups also pointed out that air traffic controller training has been suspended, slowing the integration of new employees into the system. Meanwhile, the current staff of air traffic controllers are performing vital and highly-sensitive safety functions without pay.
Training suspended
Training has also been suspended for new pilots, and the FAA is also unable to issue certifications required for current pilots to upgrade their status.
The union leaders are also concerned about the impact on security, noting that Transportation Security Administration (TSA) and Customs and Border Protection (CBP) agents aren't being paid, prompting some to look for other jobs.
"The situation is changing at a rapid pace. Major airports are already seeing security checkpoint closures, with many more potentially to follow. Safety inspectors and federal cybersecurity staff are not back on the job at pre-shutdown levels, and those not on furlough are working without pay.
In a sobering statement, the union leaders say that can't even calculate the level of risk currently at play, "nor predict the point at which the entire system will break."
Economic impact
In addition to safety concerns, the government is also having an economic impact on the nation's airlines that depend on government employee and contractor travel, both of which have been suspended during the shutdown.
Earlier this month, Delta Airlines predicted that the loss of government business would reduce revenue by at least $25 million during January. This week Southwest Airlines reported that the ongoing shutdown has cost an estimated $10 million to $15 million in lost revenue during  January.
Southwest executives also confirmed that plans to expand service to Hawaii are on hold due to a lack of available FAA personnel. The Dallas-based airline had planned to start Hawaii service early this year.