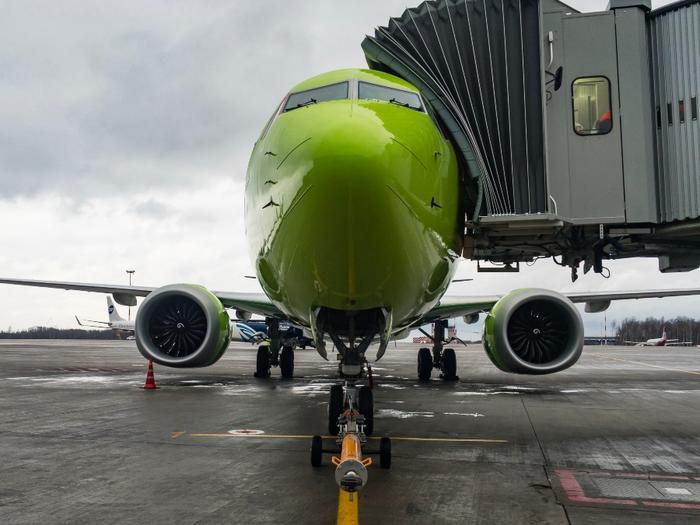 An international panel of aviation authorities and experts is reportedly planning to criticize the Federal Aviation Administration (FAA) for the process it used to certify the Boeing 737 MAX aircraft.
The panel was formed after the aircraft was grounded in March following two fatal crashes within five months. In both accidents, investigations cited issues with the plane's sophisticated flight control system.
The 737 MAX flew for the first time on January 29, 2016 and the FAA certified it in March 2017. The international task force formed to review the certification process is completing its work, and The Wall Street Journal reports that it plans to harshly criticize the FAA for giving Boeing too much input into the process.
In particular, The Journal reports the panel found fault with how the agency allowed the aircraft's manufacturer to judge the safety of the plane's flight control system.
Flight control system
After the March crash of an Ethiopian Airlines 737 MAX 8, attention turned to the flight control system and how it takes over control of the aircraft when it perceives it is rising at too steep of an angle.
Investigators believe that it can be difficult for pilots to exert manual control if the sophisticated computer system receives faulty data from sensors located on the outside of the plane. In both the Ethiopian Airlines crash and the loss of a Ryan Air 737 MAX 8 five months earlier, the planes went into dives and lost altitude as they were in the process of taking off.
The Journal says the final report will also fault the FAA for a lack of transparency and not sharing enough information with other nations' aviation authorities.
Changes suggested
In August, there were reports indicating that the international aviation panel would recommend changes in the way the FAA goes about certifying the safety of commercial aircraft. The Journal now reports the aviation experts will go beyond suggesting changes by assigning blame.
The FAA has a new administrator, Steve Dickson, who has been on the job for about a month. Dickson said this week that there is no firm timetable for returning the 737 MAX to the air. Dickson, a former pilot, also said he plans to personally test Boeing's updated 737 MAX flight control software in a flight simulator.