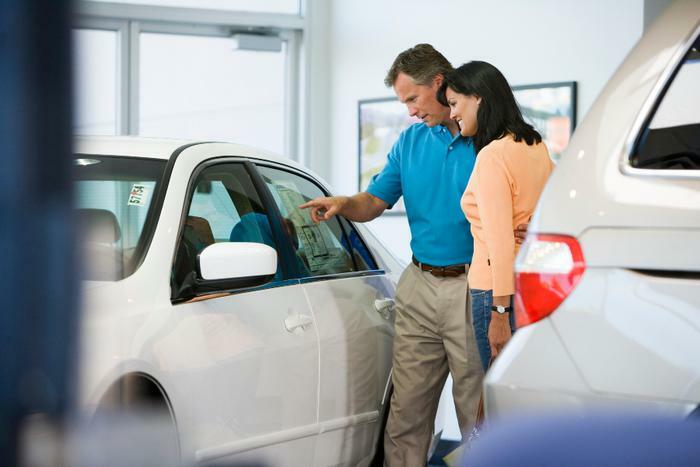 Consumers who have shopped for a new vehicle recently know there's a shortage of cars to choose from. But they might not know that when they find a car to purchase, they may be asked to pay significantly above the manufacturer's suggested retail price (MSRP), also known as the "sticker price."
Carmakers strongly discourage dealers from marking up vehicles beyond the MSRP, but many do it anyway. A recent iSeeCars.com analysis of 1.2 million new car listings found that the average new vehicle is priced 9.9% above MSRP. However, that's just the average -- some models are priced much higher.
"Dealers have responded to market conditions by pricing cars above MSRP to make a higher profit on specific models and to help offset lower sales volumes due to restricted new car production," said iSeeCars Executive Analyst Karl Brauer. "In today's market, consumers are willing to pay well-above sticker price for the most in-demand vehicles because it's the only way they can get the vehicle of their choice and avoid a lengthy wait."
The 15 most marked-up models
The analysis identified 15 makes and models of 2022 vehicles that are priced as much as 26% above the price on the sticker. Most of the vehicles are luxury or high-performance names.
Here are the vehicles, ranked in order, and how much above the sticker price consumers are paying:
Jeep Wrangler  – $8,925 (26.7%)

Ford Maverick Hybrid  –  $5,601 (25%)

Porsche Macan  –  $13,251 (23.3%)

Jeep Wrangler Unlimited  –  $9,534 (22.9%)

Jeep Gladiator  –  $9,824 (22.5%)

Ford Maverick  –  $5,368 (22.2%)

Lexus RX 450H  –  $10,365 (21%)

Ford Bronco –  $7,783 (20.6%)

Genesis GV70  –  $8,611 (20%)

Mercedes Benz GLB  –  $7,992 (19.8%)

Chevrolet Corvette  –  $15,218 (19.3)

Ford Mustang  –  $6,941 (19.1%)

MINI Countryman  –  $6,325 (18.9%)

Lexus RX 350L  –  $9,242 (18.6%)

Mercedes-Benz GLA  –  $7,142 (18.6%)
Three Jeep models in the top five
Jeep placed three models in the top five most marked-up vehicles. The Ford Maverick – both the hybrid and the gasoline models – landed in the top six. The Ford Bronco also made the list.
"The Maverick compact pickup has been in high demand since its debut, which forced dealers to stop taking orders for both versions at the end of January and not resume until summer," said Brauer. "Heightened gas prices have boosted demand for this already hot seller, with both the hybrid and gasoline versions returning excellent gas mileage, and even these marked-up pickups remain attainable for buyers given their starting prices of around $20,000." 
Brauer says the shortage of new cars is expected to persist due to the backlog of demand and the Russia-Ukraine conflict that has led to factory shutdowns. Brauer advises new car shoppers to broaden their search to other cities and to consider other vehicles that may not be in such demand.