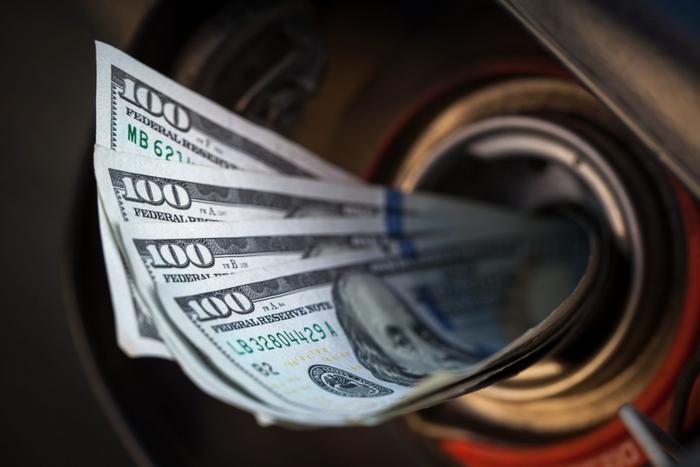 Consumers are driving more this spring, and that extra demand has reduced supplies of gasoline and kept prices moving higher. But in all but a few states, the increase this week was minimal.
The AAA Fuel Gauge Survey shows the national average price of regular is $2.88 a gallon, up five cents a gallon from last Friday. It's nine cents higher than at this time last year.
The average price of premium is $3.42, four cents higher than a week ago. The average price of diesel fuel is $3.08, just a penny more than seven days ago.
Expect higher prices
The Energy Information Administration reports total supplies of gasoline fell by 2.2 million barrels in the previous week, 11 million barrels lower than domestic stocks at this time in 2018. Refineries' switchover to summer-blend gasoline is reaching its peak, further reducing supplies.
"As a result, American motorists should expect increased pump prices as demand remains robust and stocks dwindle," AAA said in its latest market update.
Crude oil to make gasoline is also rising in price, mainly due to OPEC and its partners agreeing on a 1.2 million barrel-per-day production cut. At the same time, the U.S. government is tightening enforcement of its crude export sanctions on Iran, removing more of that country's oil from the world market.
California continues to have the most expensive gasoline by a wide margin, but the increase in the last week was only two cents a gallon. On the other hand, the average price jumped 10 cents a gallon in Alaska and rose eight cents in Nevada.
The states with the most expensive regular gas
These states currently have the highest prices for regular gas, according to the AAA Fuel Gauge Survey:
California ($4.04)

Hawaii ($3.63)

Washington ($3.49)

Oregon ($3.39)

Nevada ($3.38)

Alaska ($3.33)

Arizona ($3.08)

Pennsylvania ($3.04)

Illinois ($2.99)

Idaho ($2.99)
The states with the cheapest regular gas
The survey found these states currently have the lowest prices for regular gas:
Alabama ($2.51)

Mississippi ($2.53)

Louisiana ($2.55)

Arkansas ($2.56)

South Carolina ($2.56)

Missouri ($2.59)

Texas ($2.62)

Tennessee ($2.62)

Virginia ($2.63)

Oklahoma ($2.63)