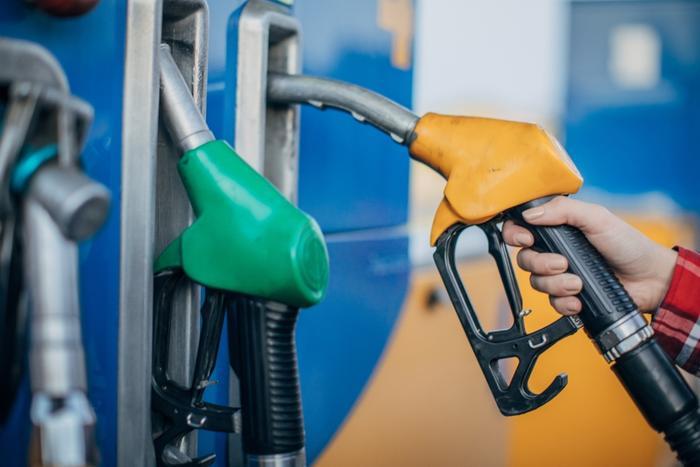 With Americans told to stay inside and work from home, there have been fewer cars at the gas pump. As a result, prices are in an accelerating freefall.
The AAA Fuel Gauge Survey shows the national average price of regular gas is $2.05 a gallon, 12 cents less than a week ago and 62 cents cheaper than a year ago. The average price of premium gas is $2.70 a gallon, down 11 cents from last Friday. The average price of diesel fuel is $2.63 a gallon, sixt cents less than last week.
"Typically gas prices start to trend more expensive at the beginning of spring, especially as motorists get out to enjoy the warmer weather and travel for spring break. That is not the case this year," said Jeanette Casselano, AAA spokesperson. 
"With Americans urged to stay at home and practice social distancing to slow the spread of coronavirus, we are seeing less traffic on the roadways which will ultimately drive down demand, increase gasoline supply and push pump prices less expensive for the foreseeable future."
Prices drop in competitive states
At the beginning of the week AAA reported that 29 states had average gas prices under $2 a gallon. Some of the biggest price declines have come in states that sometimes have high prices at the pump. Kentucky, Ohio, Indiana, Michigan, and Wisconsin this week have some of the nation's lowest prices.
Patrick DeHaan, head of petroleum analysis at GasBuddy, says these states often lead gas price declines.
"What's behind it is that these states see a high level of competition versus others and fall the fastest, but also on the flip, they usually rise amongst the fastest as well," he told ConsumerAffairs. 
The states with the most expensive regular gas
These states currently have the highest prices for regular gas, according to the AAA Fuel Gauge Survey:
Hawaii ($3.41)

California ($3.12)

Washington ($2.83

Oregon ($2.75) 

Alaska ($2.63)

Nevada ($2.69)

Arizona ($2.52)

Idaho ($2.40)

Utah ($2.39)

New York ($2.36) 
The states with the cheapest regular gas
The survey found these states currently have the lowest prices for regular gas:
Oklahoma ($1.65)

Wisconsin ($1.70)

Ohio ($1.71)

Kentucky ($1.76)

Indiana ($1.77)

Michigan ($1.77)

Mississippi ($1.78)

Texas ($1.80)

Missouri ($1.81)

South Carolina ($1.81)