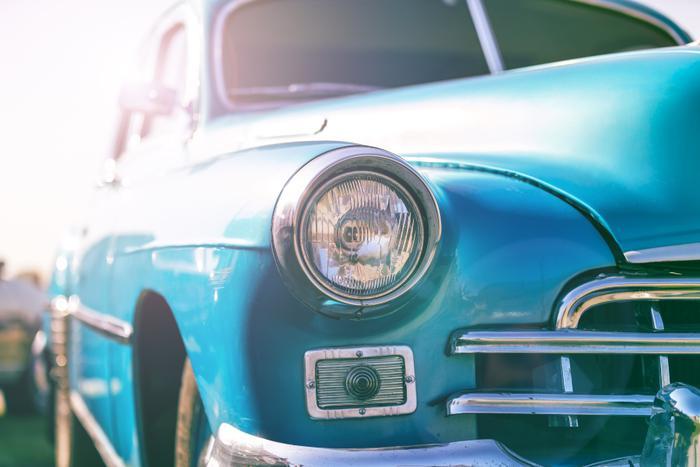 How old is the car you drive? If you're like most Americans, it's probably close to 12 years old, according to new research from vehicle registration tracking firm IHS Markit. The study also revealed that 1 in every 4 vehicles are at least 16 years old. Both are new all-time highs.
Of the many auto-buying trends the coronavirus pandemic is shaking out, one is average vehicle age. As COVID-19 was forcing consumers to weigh out their cyclical goods expenditures, the prices of vehicles were going the other way, forcing consumers to look for longer-term financing or hold onto their cars and trucks longer.
"At the start of 2020, all signs were pointing to moderate growth of the average age of vehicles through the first half of the decade, and there was certainly growing pessimism about how long the strong economic fundamentals could last," said Todd Campau, associate director of Aftermarket Solutions at IHS Markit. 
"However, the COVID-19 pandemic has created the perfect storm to accelerate U.S. light vehicle average age in coming years. This should be a positive side effect for the aftermarket, as the majority of repairs for older vehicles come through the aftermarket channel" such as auto service/repair and extended warranties.
The low demand factor
A beleaguered U.S. economy and rising unemployment are both factors that have influenced the increase in average vehicle age, and it's only likely to rise at a faster rate in the near future due to the pandemic. 
The simple truth is that there are fewer people who need to drive to work in a job market that has increasingly transitioned to a work-from-home model. That means consumers are putting fewer miles on their vehicles, which will allow many cars and trucks to last longer. 
In normal times, consumers who might have been good candidates for a new vehicle are now driving their old one until things clear up or opting to purchase a preowned or used vehicle. Some businesses have been able to read the tea leaves to get into a position to profit from that trend.
"We went out and bought a lot of preowned (cars) and said if customers can't get new, this demand is so strong they will switch to preowned," AutoNation CEO Mike Jackson told CNBC's "Squawk Box." "That is exactly what happened."