---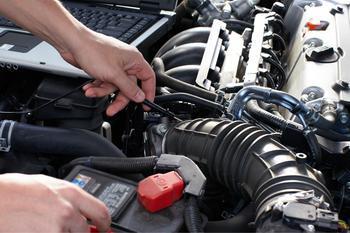 Look around next time you're sitting on the freeway or in a parking lot. What do you see?
Lots of cars, yes, and lots of them are getting along in years. We don't know if there's an analogy with dog years but the average age of the 247 million cars and light trucks on U.S. roads is now 11.4 years, according to an analysis by Polk.
Polk, once known as R.L. Polk, takes a snapshot of vehicle registrations on Jan. 1 each year, and here it is what it has found:
AVERAGE AGE OF PASSENGER CARS AND LIGHT TRUCKS
Year
Passenger Cars
Light Trucks
Total Light Vehicles
2002
9.8
9.4
9.6
2003
9.9
9.5
9.7
2004
10.0
9.5
9.8
2005
10.1
9.5
9.8
2006
10.2
9.5
9.9
2007
10.3
9.6
10.0
2008
10.4
9.8
10.1
2009
10.5
10.1
10.3
2010
10.8
10.5
10.6
2011
11.1
10.8
10.9
2012
11.3
11.1
11.2
2013
11.4
11.3
11.4
Source: Polk
"Interesting times"
As part of its most recent analysis and the growth of vehicle registrations in the past few years, Polk found that the volume of 6- to 11-year-old vehicles is declining, while the group of vehicles older than 12 years is on the rise.
"These are interesting times for the automotive aftermarket," said Mark Seng, vice president of Polk's aftermarket practice. "Customers from independent and chain repair shops should be paying close attention to their business plans and making concerted efforts to retain business among the do-it- for-me audience, while retailers have a unique and growing opportunity with potential consumers wrenching on their own vehicles."
But while cars may be getting older, there are nevertheless more of them, a trend Polk says will continue. Polk recently developed a new forecast for vehicles in operation (VIO) through 2018, the first of its kind in the industry. With the rebound in new vehicle registrations, Polk is forecasting the total VIO to grow five percent to more than 260 million vehicles by 2018.
During the past five years, with the significant decline in new vehicle registrations, the market has seen both segments of the aftermarket enjoy strong growth potential. During that time period, the 6-11 year old segment grew marginally and vehicles more than 12 years old increased by more than 20 percent. However, Polk expects the 6-11 year old vehicle segment to shrink by more than 20 percent and the 12+ year old segment to grow at a rate almost half of the prior five-year period.
In other words, it's a good time to be in the car parts and auto repair business.
---